SELLER'S RESOURCE »

---
If you have been following our monthly Denver real estate market updates, then you know that the market looks very different today than it did just a couple months ago. Although it seems many agents are in a panic and seem to have been taken by surprise, we don't feel that way at TK Homes. In fact, back at the beginning of the year, TK Homes predicted that the Denver real estate market would see a change near the 3rd quarter. However, even if we didn't make this prediction, we wouldn't be completely lost right now like many agents. This is due to the simple fact that at TK Homes we never take the easy road.
With several years of homes selling quickly, many agents were taking the easy road and simply snapping a few photos, placing a sign in the yard, and putting the home in the MLS. Then, they let the lack of inventory do the rest. Unfortunately, with the previous market conditions, this minimalistic approach (nice way of saying lazy) used to work, but not anymore. Buyers are being pickier now and won't go see a home just because it's for sale. This has agents that weren't doing more than basic photos before scratching their heads and struggling to figure out what to do.



At TK Homes, we have been perfecting our home selling strategy for the past 7 years. In fact, we have a very strict policy that no matter the market conditions, we market a home for our clients the same. We don't ever take the easy road just because the market conditions are more forgiving. This means every home we sell receives the same high-end professional HD photos, single property specific website, custom URL for that specific home, open house(s), direct pay per click online marketing and even more. Every home we have sold in the past 7 years has received all these marketing efforts, which has allowed us to maximize the property showings, offers, and ultimately proceeds for our sellers. It also means our marketing and home selling strategy is fine-tuned for a slower market.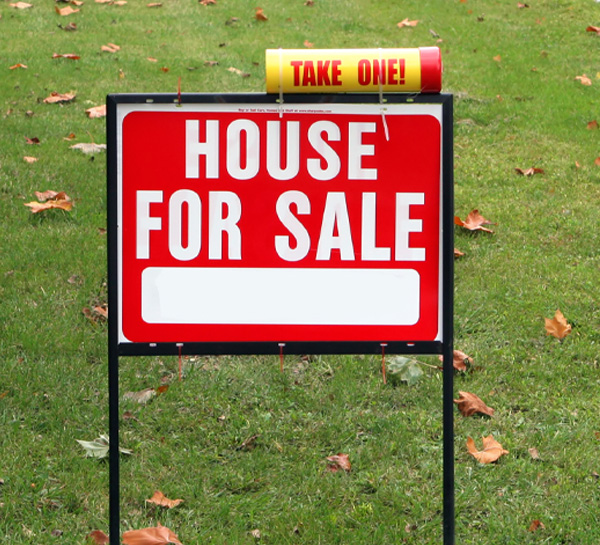 As a prime example, many agents are left wondering if they need to find their flyer box in the garage and dust it off. At TK Homes, we don't have to worry about outdated marketing methods due to our custom URLs and riders, which are modern, digital flyers that you never have to worry about running out of or getting ruined during the first rain or snowstorm. Our single property websites feature your specific home, including all the information an old school flyer would include, plus 2022 technology, including a full 40+ HDR photo gallery and virtual 3D tour; let's see a paper flyer provide that! This is only one example of how TK Homes markets a home, regardless of if the market is a hot market or a soft market.

If you are thinking of selling your home, you want to work with a real estate agent that is willing to put the money and time into marketing your home correctly. At TK Homes, we take pride in properly marketing every home we sell with both the latest and most proven marketing efforts. Contact us today and let us show you how we're going to attract the right buyer for your home and net you the most money at closing.
~ Written by CEO/REALTOR® Trevor Kohlhepp