SELLER'S RESOURCE »

---
One of the many marketing tools that homeowners selling their home with TK Homes will be able to take advantage of is a Single Property Website. TK Homes has spent countless hours perfecting this in-house website, which might seem odd considering it's a single page website that will only be used during the sale of your home. But there's a good reason for it because it's a HUGE marketing tool that most other agents are missing out on. So, let's look at why.
With the internet no longer being new, any real estate agent should and does have a website. On this website, it is likely you are able to view homes that are for sale. Most agents will direct their marketing efforts towards this site. This sounds great, until you remember that these websites feature every home for sale in the Denver MLS, including the one down the street that is bigger and has that gorgeous landscaping that's priced for only a few thousand more than yours. Once a potential buyer clicks over to this property, they are shown countless other options for them, and it doesn't take long before they forget all about your home for sale. Do you see the problem with this?
The solution is that when TK Homes sells your home, we will create a Single Property Website. This website has one sole purpose, to showcase your home. On the site it will display all the basic information, like square footage, number of beds and baths, location, etc. It will also feature all of the HD photos, taken by our in-home photographer, and a virtual tour. This gives the Buyers the ability to feel like they have already seen your property from the comfort of their couch, desk or even on a smartphone.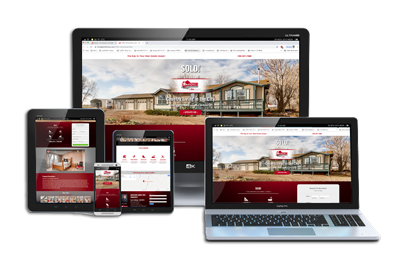 The site will also educate Buyers on what's nearby and finally, give them multiple ways to contact your Listing Agent to set up their private showing. The sole purpose of this website is to sell your home, not the neighbors' properties.
At TK Homes, we take full advantage of these Single Property Websites. To ensure it is easy to find, we set up each one with a custom URL that matches your street address. We create a custom sign rider with this URL to place on the sign in your front yard. This way, everyone driving or walking by has direct access to your home's details, including high-quality photos and a virtual tour. Think of it as an easily shareable digital flyer. Finally, we use this URL for our pay-per-click online marketing efforts on sites such as Facebook. These ads are carefully crafted to attract real home buyers who are looking for a home just like yours. Once they click the ad, they go straight to your Single Property Website and will fall in love with your home. From there, all parties meet at the altar we call the Closing Table. All the while, your neighbors are left wondering why their online profile is getting passed over amongst the hundreds of competing homes for sale on the traditional realtor's website.
By now, you can see why TK Homes takes the time to create these Single Property Websites while constantly making improvements. Simply put, they help sell your home! If you're ready to see your home featured on its own custom website, contact TK Homes today, and let's chat about your real estate goals.
---
---