SELLER'S RESOURCE »

---
Recently, some homeowners asked me if I would come over and do a listing presentation for them because they needed to sell their Denver home. As part of our initial conversation, they alerted me that they had an agent friend who could sell their home for a discounted commission amount. They said that they planned to adhere to that percentage but would love for me to have the listing. So, I went over to their home to explain to them all the positive things TK Homes and I have to offer.
During our conversation, I talked to them about the things that set me apart from other agents in the area and about what makes our team stand out. We pride ourselves on being on top of the market (which in this current market is extremely important), and we extensively research the comparable sales in the neighborhood when we are listing a home. We do our market analysis of your home similar to the way an appraiser would; although, we are not appraisers. There are also many other things that set us apart from our colleagues, like having our own photographer and our own single-property website for your home with a custom rider on top of your for sale sign that acts as a 21st century flyer. This allows those walking by to immediately access the information on their smart devices. We are preventive, meaning we look at what repairs may need to be made to your home before listing it, so there will not be surprises later at the time of inspection. We are full-time, full-service agents, we have all 5-star Zillow reviews, and we have great communication skills.
As part of the conversation, we also talked about commission. In Colorado, the seller pays the commission of both the listing agent and the buyer's agent. I offered to sell their home for a net commission of just 1.55% more than their agent friend. TK Homes' commission is set based on the results our clients get when working with us and allows us to fully and properly market a home to ensure we sell the home for the highest amount possible. This will ultimately make sellers more at the closing table with higher net proceeds. Our track record proves our strategies work; in fact, according to Homesnap.com, our average sales price was 6.4% above our list price on any home we sold in the last two years.
When I got done with the listing presentation, although they could see my value, they decided that paying a commission that was 1.55% lower than what I charge was the most important thing to them. They thought it would save them the most money and, in turn, net them the most for their home.
Unfortunately, they were not correct, and they likely ended up losing thousands of dollars when they sold their home. Below are the real numbers and an explanation of what really occurred.
---
If TK Homes listed the property…
Suggested List Price: $850,000
Extra Commission Costs: $13,175.00
---
What really happened…
List Price $825,000, sold for $800,000
Difference in Sales Price: $50,000.00
---
So, let's work out the numbers. Of course, we do not know exactly how much equity the sellers had in their home, so we are just going to do easy math. They are also closing costs involved, but they would remain constant in this case, so they aren't worth mentioning.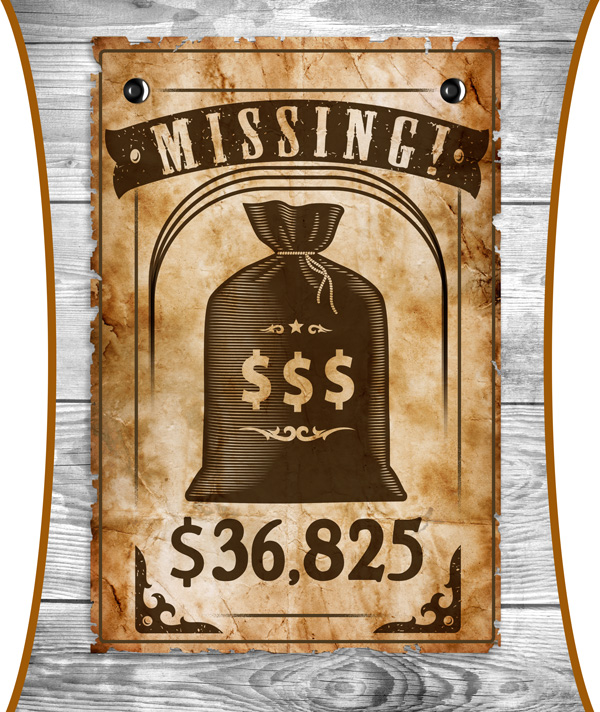 The difference in commission ended up being $13,175, which is definitely a big number. However, because the home was potentially listed $25,000 lower than it should have been and then sold for $50,000 less than where TK Homes' would have suggested to list it, when you work out the numbers, the seller potentially lost out on $36,825. This is because this seller was only focused on the commission and no other factors, like list price and expertise in determining and marketing the home's value. They thought they would net more by only focusing on paying a lower commission. Unfortunately, this is not what happened; in fact, it's possible this decision was a $36,825 lesson.
Others in the neighborhood of where this home was sold were impressed with how quickly the home went under contract, roughly 24 hours. The reason this occurred is that it was listed too low. Due to the demand for homes still being high in Denver, any home listed below market value will almost always go under contract very quickly. What can be gained from learning about this unfortunate situation? When picking your listing agent, look past the commission, make sure to pick an agent who understands the market, who does thorough research on your home's value, and that knows how to properly market your home before listing it. After all, you don't want to be the person telling this story about the home you sold. Think about what you could do with an extra $36,825. Would you spend an extra $13,175 to get $36,825 in return?
At TK Homes, we are experts on the market and on pricing your home to net you the most monies at the closing table. An interesting fact you may not be aware of is that other agents come to us to get assistance when pricing homes. Contact us today and let us help you get your home sold and net you the highest amount of money at the closing table.
~ Written by TK Homes REALTOR®, Mary Smith