BUYER'S RESOURCE »

---
The other day when I was at an appointment, I had a very long wait, and I happened to strike up a conversation with one of the employees there who is interested in buying his first home. I could tell by what he was saying that he was very overwhelmed with the whole process, which is definitely understandable. The thought occurred to me that as agents, we are so used to going through this process that we could potentially forget that first-time homebuyers as well as those who have not bought in a while don't know or remember how this all works.
I thought it would be helpful to give a brief, bird's eye view of the buying side of the process. There are two key points to making this process go as smoothly as possible. The first is to find an excellent REALTORÒ, and at TK Homes, we have you covered. The second very important point is to get a good lender. We can help with that too because we have a list of recommended lenders we work with. Your REALTOR® and your lender work as a team in close contact to get you to the closing table.
Your lender will ask for things such as your pay stubs, your tax returns, how much money you plan to put down, etc. They will also look at your credit score, determine which loan program is best for you, and help to determine what price point would be good for you to look at.
Once you have gone through this preapproval process with the lender, your agent will meet with you for a buyer consultation. Your agent will set up a home search for you that meets your criteria, meaning things like the number of bedrooms and bathrooms you want. They will also go over any paperwork needed with you. Then, you will start being emailed properties that meet your criteria, and you can start going to see the properties you are interested in. This is the fun part!
Once you have found the home that is perfect for you, your REALTOR® will work with you to write an offer for the property. Offers aren't usually accepted immediately when they are sent. There is usually some negotiating, and there is possibly a Counterproposal that will be sent with changes the sellers would like to make to your offer. Once either the original offer is signed or the Counterproposal is signed, you are under contract.
Getting under contract is very exciting! To be realistic, we know that we can't fully celebrate until all the papers are signed at the closing table and the wire has been received. Something to keep in mind that I always tell my clients is that every transaction has its challenges, but at TK Homes, we are here to make it go as smoothly as possible. We will be with you every step of the way to help guide you through the process.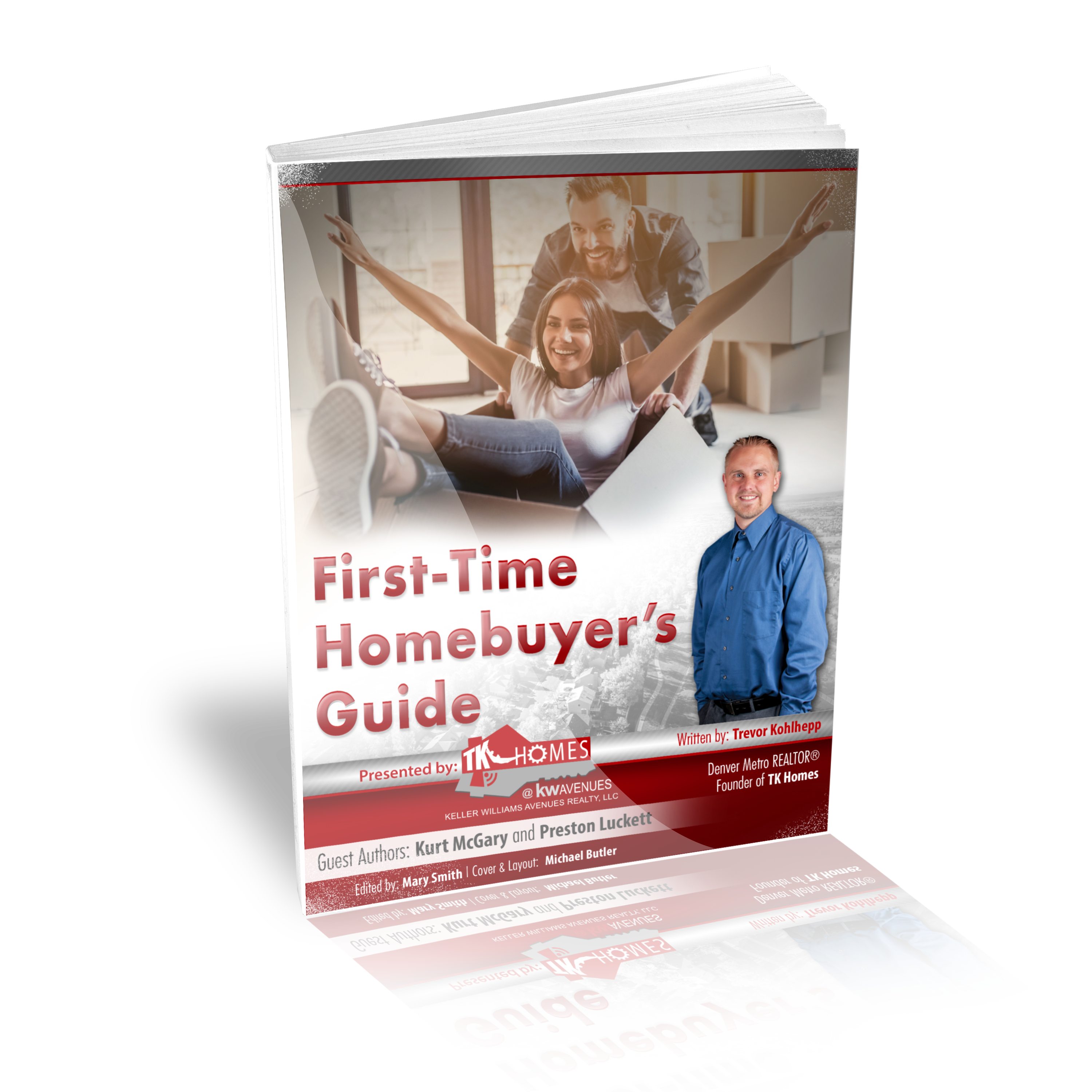 Once under contract, as a buyer, you will need to deliver your earnest money to the title company, usually within a couple days. This is the money that shows you are serious about buying this property. Then, you will need to get your inspection scheduled. We can provide you with the names of some good inspection companies to work with. In the meantime, you will be sent disclosures from the sellers to read and sign. These disclosures include things like the Square Footage Disclosure, the Seller's Property Disclosure, and more. Some of these disclosures give more information about the home you are buying, and others give closing instructions, meaning how the title company with handle the closing.
You will also have deadlines during the transaction. These deadlines are a mixture of when the sellers need to get documents to you in order to uphold their part of the contract, and there will be some deadlines that are your responsibility as buyers. For example, there is a certain date you need to object to any inspection concerns. Your agent will help you with these deadlines and keep you on track. These deadlines are also important if you want to terminate and still get your earnest money back. One of the more important deadlines is the appraisal deadline. This is when you will find out the amount that your new home has appraised for.
When all the deadlines have passed, your lender will let you know when you have "clear to close", meaning your loan has been approved and any conditions that were required for the loan to be approved have been met. You will work with your lender to get the funds sent to the title company. The next step is what you have been waiting for…Closing Day! On Closing Day, you will sign all the paperwork, but there is one more step. It's time to celebrate and go enjoy your new home!
At TK Homes, we are seasoned agents who will work hard to get you to the closing table and make sure we educate you on the way. We look forward to working with you!

~ Written by TK Homes REALTOR®, Mary Smith