BUYER'S RESOURCE »

---
Did you know when purchasing your Denver area home that not only is it important to use the right agent but also the right lender? It is possible for a lender to make or break a transaction. When we ask our clients about lenders, there are many times that we hear people say they are going to use their friend, their family member or someone at their bank. We are happy to have our clients use their own lenders, and using a friend, a family member or a lender at their bank may be fine, but there are some things to keep in mind.
Some of the biggest things we tell buyers when picking a lender is to make sure their lender is willing to pick up the phone on weekends and evenings and make sure they are preventive and alert you if there are things that could impact your closing. You also want a lender with experience and attention to detail. Before you start looking for a home, make sure all of your documentation has been turned into your lender. If a lender doesn't meet these recommendations, it could cost you.
---
Here are some challenges we have seen happen recently.
---
• Believe it or not, there is a difference between a townhome and condo when it comes to your financing. Recently, we had an experience where the lender wasn't paying attention to detail and communicating with the title company. At the last minute, an underwriter noticed that the legal description of the subject property was actually a condo vs. a townhome. This caused the file to have to be restructured and resulted in a delay in closing. Luckily, the sellers in this scenario were willing to work with the buyer, and the transaction still closed, a week late. Remember though, a seller does not have to extend a closing due to information missed by a lender.
• Nowadays lenders need proof of everything, and in some cases this proof is required to come from 3rd party agencies. When a lender failed to request this documentation upfront and waited until right before closing, the closing had to be extended to allow time for a government agency to provide the documentation. We all know that it can take time for government agencies to respond.
• A lender's file can be pulled randomly for in-depth review or audit. We have seen this on a handful of transactions. Normally this isn't an issue, until it is. In this example, the review process created multiple red flags and created extra work for the buyers and lender. This process is not designed to create more work for the borrowers; it's designed to keep lenders in check and ensure they are doing the file correctly. In most cases when we've seen these random audits, you don't even know anything about them because everything checks out in the file.
• Before a home is under contract, estimated figures are very common. This gives a buyer a good idea of what their cash to close figure will be and what their monthly payment will be. This is great information to help a buyer determine if they want to move forward with an offer; however, in one scenario the lender gave estimated figures on a home the buyer was already under contract on. By the time the buyer received actual figures, it was way more than originally estimated, and the buyer almost walked away from the deal.
• Throughout a transaction, it's common for the buyer's agent and lender to work closely together from the offer to the closing table. If an issue arises, it is important that all parties work together to come up with a solution to help the buyer get to the closing table. One lender stated that they weren't available to deal with an immediate issue. Often, when an issue arises, time is of the essence to save the transaction. Because this lender was not willing to be available, it caused the buyer to be in limbo and to be stressed over the loan unnecessarily. When a buyer is concerned or stressed about financing, it can lead to the buyer terminating.
---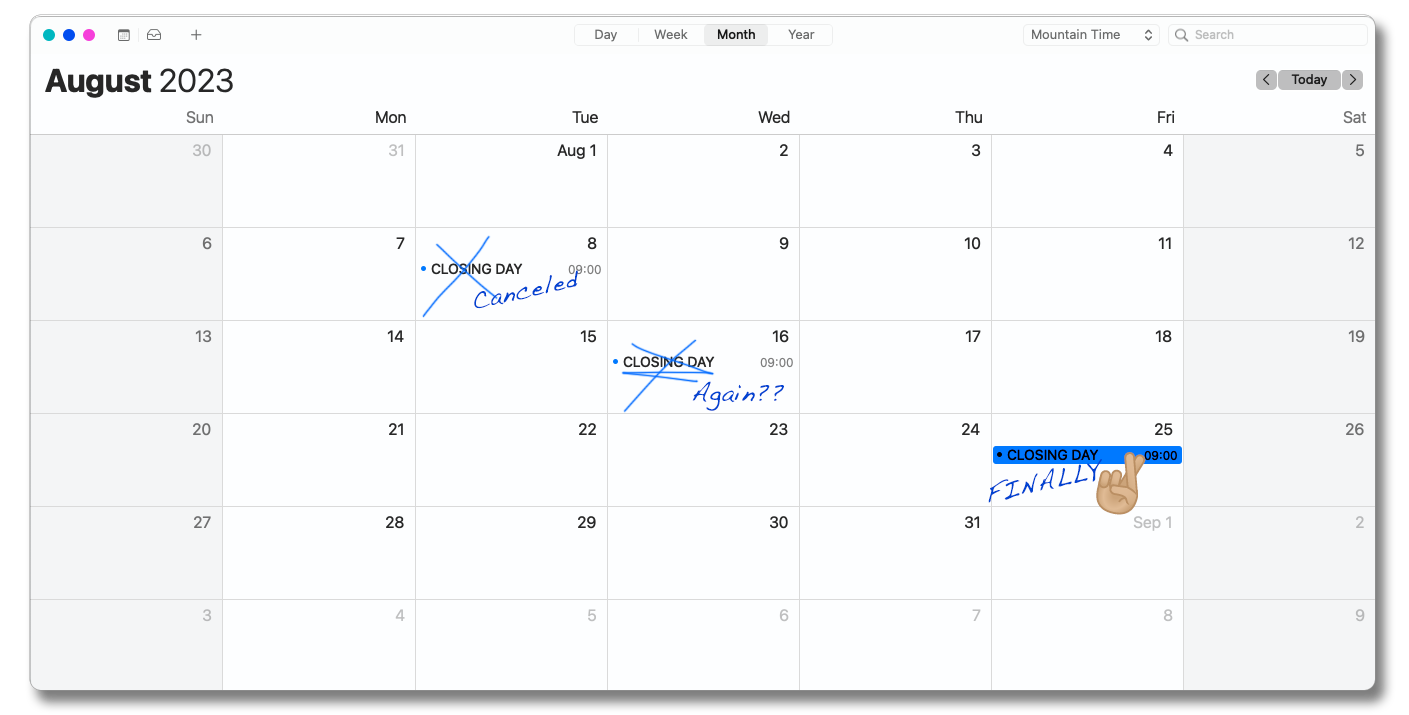 The above examples are 100% real; however, thankfully because we are experienced agents at TK Homes, we were able to get all the transactions with challenging situations mentioned above to the closing table. This may not always be the case, and even in these examples a lot of extra stress was put on the buyers and sellers. These issues could have been avoided if things were handled differently.
When you use a TK Homes agent in combination with an excellent lender, you will get to the closing table. If there are bumps in the road, we all work together to find a solution and get the transaction closed. With the help of a good lender, and your TK Homes agent, we will make sure you are able to buy the home you have always wanted. Contact a TK Homes agent today and let's start your journey to homeownership!
~ Written by TK Homes REALTOR®, Mary Smith and CEO/REALTOR® Trevor Kohlhepp