SELLER'S RESOURCE »

---
It sure is a sellers' market out there! Prices are high, bidding is fierce and there are very few homes for the throngs of buyers to snatch up. You have to be crazy to sell your house and believe your going to move anywhere in the Denver Metro area. Might as well pack up and move to Texas instead right? WRONG! Let all those that don't know do that! You have TK Homes as a guide to finding the right home for you and using several strategies to get into it before your evicted by all those hungry buyers. In fact, you have a leg up that many of them do not.
First of all, you have an advantage in the very reason you are likely thinking of selling your house in the first place. Appreciation! The value of your house that has likely gone through its own roof in the last few years. Capitalizing on the equity you have built in your home, and with a finely crafted offer from your representative at TK Homes, buyers will be more likely to choose your VERY competitive offer due to the higher down payment you can present. Often those who are selling, or have sold, a house recently can put 20% or more down and still have plenty of money left from the sale. While other Buyer's offers may be putting down closer to 5% or less.
A second option in your arsenal is Rent Backs. A powerful strategy you can use to stay in your house,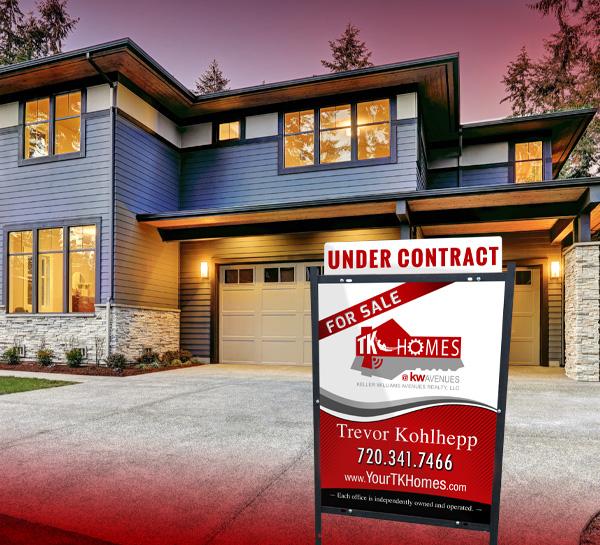 the one you sold, while you work with TK Homes to find the right home for you. Because a buyer wants to get in the house in this market they are often willing to allow sellers to stay in the house they sold for up to 60 days which gives sellers roughly 90 days to find the perfect home and buy it before having to move out of the old house that no longer fits your needs. With TK Homes track record of getting serious Buyers under contract on their perfect home in about 2 weeks. This leaves you plenty of time to buy and move into your new home.
A last option is a sale contingent upon finding a replacement home. This is a last resort if you're really worried about finding a new home before you cannot stay in the house you just sold. This means you can make the sale of your current home contingent upon finding a replacement home. Challenges can come out of this option so it is one to consider very carefully and get advice from your guides at TK Homes in order to navigate the challenges.
My last point is an easy one to see but not always easy to think about. Homes are selling and they are going fast! This means people are buying them and buying them often at or even over list. This works in your favor for selling and gives you what you need when buying as long as you have the right information, REALTOR® and strategy. You can leave your old house that isn't working for you anymore and purchase the perfect home for you now! Give us a call at TK Homes 720-341-7466 and let's see if making a change with your housing situation makes sense for you!
---