BUYER'S RESOURCE »

---
Denver is currently exploring unchartered waters when it comes to the real estate market, which contains lower inventory with fewer buyers participating. This unique scenario of two lows creates an environment that has three very clear types of sellers. Below are the three types of sellers we are currently seeing in the Denver real estate market and what it means for a buyer trying to purchase a home in the Denver area right now.
1. A Seller That Is Stuck in the Past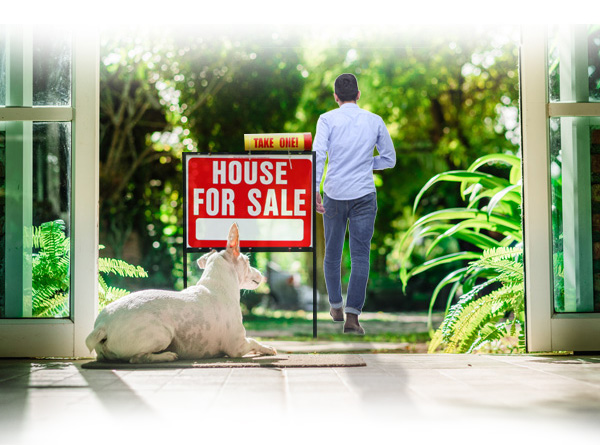 This seller can often be recognized because their home is sitting on the market for several months without any or very little price movement. The asking price is probably one of the highest in the neighborhood and listed where homes were selling at their peak in 2022. Showings are going to be few and far between. If a buyer does try to make an offer that is below list price, the seller is likely going to feel insulted and not counter at all or counter back at list price. This seller is stuck in 2022's early market and won't accept their home is worth less than it was then. If you are a buyer and run across this type of seller, it might be tempting to just move on to the next home; however, eventually the seller stuck in the past will likely join us in 2023 and negotiate on price. If you don't try and make an offer, you will definitely not be the buyer they are willing to be realistic with. However, it's important to be prepared to either walk away or potentially overpay for the home if the home is your dream home.
2. The Realistic Seller
Unlike a seller stuck in the past, a realistic seller understands that the market is different than it was a year ago. They are willing to price their home with the new market conditions in mind and are willing to look at any offers that come in. Often, these sellers are willing to negotiate a win-win price that might be less than list and/or offer seller concessions to help the buyer with a potential rate buydown. These homes will likely only sit on the market for a few weeks before going under contract. If you are a buyer and make an offer on a home with a realistic seller, you're more likely to be able to create a win-win offer and purchase your home at today's value.
3. A Seller With a Unique Home
There are many homes across the Denver metro area that are unique. Often, a unique home in Denver consists of incredible mountain, lake, or city views. Maybe they have more land than an average home or are wonderfully updated beyond the typical home in the neighborhood. These types of homes will also come with a unique story when selling in today's Denver market. These unique homes will often receive multiple offers, usually over list with several terms we were used to seeing in 2022, including appraisal gaps and limited inspections. If you are a buyer and come across one of these unique homes, be prepared to make an offer that you might have thought you wouldn't have to in 2023's real estate market. However, if you are the winning offer, you will be the proud owner of a high-demand unique home, which will be sure to fetch top dollar in any market Denver might enter in the future.
Denver's real estate market is different than we've seen in previous years. The new environment is creating three specific types of sellers. If you are considering entering the market to buy a home, it is important that you understand these three types of sellers and how to handle each one to be prepared for your home journey.

The good news is you do not have to navigate these unchartered waters alone when buying a home in the Denver area in 2023. At TK Homes, we are educated on the current market conditions and understand the different types of sellers in today's market. We will use this experience and knowledge to help you navigate through the process and get you to the closing table when buying your dream home. Contact us today and let's talk about your buying journey and take the first step to buying a home in 2023!

~ Written by CEO/REALTOR® Trevor Kohlhepp