BUYER'S RESOURCE »

---
Simply put, the Denver real estate market is crazy right now and competition is fierce. This environment has forced buyers to get creative to be able to make their offer stand out. However, due to how long Denver's market has been experiencing extremely low inventory and high demand, several of these once creative strategies are now more the norm; therefore, anyone thinking of buying a home in and around Denver should understand what they are. Below are the three real estate clauses we're seeing in just about any accepted offer today.
~ Appraisal Gap » Since most homes are selling well over asking price right now, appraisal gaps are extremely important. What the appraisal gap states is that as the buyer you agree to bring a set amount over the appraised value if the appraisal is below your purchase price. For example, if you're under contract at $450,000 and you offer a $10,000 appraisal gap you would still be purchasing the property at $450,000 so as long as it appraises for $440,000 or more. It's often mistaken that this clause implies that you will pay that set amount over the appraised value no matter what; however, it only comes into play if the appraisal is low and below your purchase price. The most important thing to understand with this clause is that your lender will determine your down payment based off your purchase price or appraisal value, whichever is lower. This means if you're bringing 5% down and you offer a $10,000 appraisal gap, you would be required to bring the 5% of the appraised value plus the additional $10,000 appraisal gap. It's important to fully understand this clause before adding it to your offer.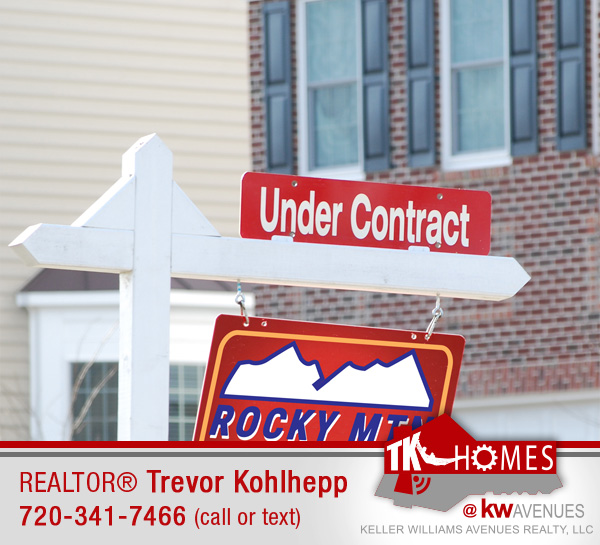 ~ Limited Inspections » Anyone that has sold a home before knows that the most stressful part of selling is the inspection period. This is when a buyer will come in and focus only on the home's flaws. It's also this time that the buyer has the right to ask the seller to make repairs and replace items that are past their lifespan. To help ease this stress and make an offer more acceptable, we're often seeing a clause that limits inspection items to only major health and safety items. However, right now we are often seeing this taken one step further, and buyers are putting an actual dollar amount to it, stating that they will only ask for bigger items that cost $1000 or more to repair/replace. At first, this may sound like the opposite of what you want; however, keep in mind if the price tag is that high, it's very likely any buyer would want to have it addressed before selling.
~ Waived Inspection/Appraisal » These are similar to the two terms above but more extreme. Right now, it's not uncommon for buyers to completely waive their right to ask for any repairs that are needed which were found during the inspections. In most cases, this does not mean you won't be doing the same inspections; it just means that you will have to either terminate or purchase the property completely as-is. The same can go for appraisal. If you waive your appraisal objection, you are stating you are purchasing the home at the set purchase price regardless of the appraised value.

At TK Homes we believe that the current market conditions should not scare you from making your American Dream of homeownership a reality. We have the tools, experience, and knowledge to help you navigate this market, and we're ready to go to work for you. By waiting, you're setting yourself up to have to pay more for the same home and accept a higher interest rate.

If you want to talk about your specific homebuying strategy, don't wait. Contact us today.

~ Written by CEO/REALTOR® Trevor Kohlhepp