BUYER'S RESOURCE »

---
There's no doubt that the current real estate market across Colorado is one of the most competitive we've seen, maybe ever. If you're trying to buy a home to take advantage of historically low interest rates and to lock in some of the massive amounts of appreciation current homeowners are experiencing, you may feel like it's an uphill battle. However, at TK Homes we've developed some proven strategies to help our buyers go from being disappointed by losing out on their dream home to celebrating getting their offer accepted. Below are just three of those proven strategies.
1. Be Aggressive, Be, Be Agressive »
Sure, this one might be obvious, but right now the winning offers are the most aggressive offers. If you're competing against potentially 10-20 other buyers, there's no time for offers that don't impress. Often, we're seeing offers that are well above list price with an appraisal gap to match, limited to waived inspections and even guaranteeing the earnest money if they don't make it to the closing table, for whatever reason. Of course, as a buyer, you should only ever use this strategy if it fits within your own personal finances and comfort level. To be honest, this strategy doesn't work for most of our buyers. Thankfully, we have two other solid strategies for you.
2. Time is Your Best Friend »
One of our favorite strategies right now is skipping the lines by avoiding homes that are fresh on the market; it is these homes that we are typically seeing the most aggressive offers on that don't make sense for most people. Instead, we watch the MLS to see what was skipped over during the weekend feeding frenzy and is still available after the first week. Often, if your offer is reasonable and you can jump on these homes prior to the upcoming weekend rush, you're able to get the sellers attention and an accepted offer. In this scenario, we typically find that you do not have to add all of the extras that competing offers had to use to get their offers taken serious during the previous weekend. The trick here is not waiting on these homes. Once buyers recover from their whirlwind of a weekend and see these homes are still available, they make their extreme offers on these homes. If you can get in before the weekend shoppers recover, you can get under contract quickly with a thankful seller who thought their home got passed over.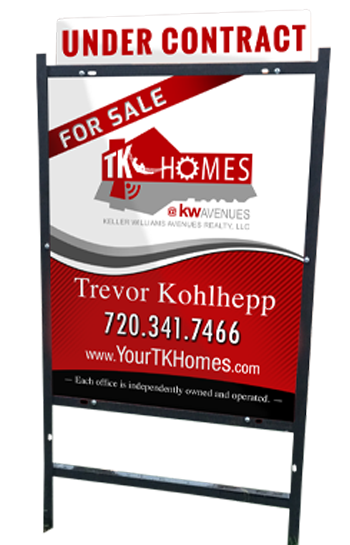 3. See What Others Did to Succeed and Follow Suite »
When you have to compete with other offers, which let's face it, is more likely than not in today's market, you may not be successful the first time. This is okay because the final strategy we're going to talk about depends on your lack of success. Once the feeding frenzy is over, we can simply go back to the listing agent and ask about getting in a second position on the home. Often, the agent will tell us exactly what our offer needs to look like in order to get in this position, and if the first position contract is way higher than everyone else, we can even usually get under contract at a better price than that contract. Before these extreme offers, there was about a 25% chance a first position contract would terminate. Now, that rate is even higher when the buyer is buying it as-is and potentially tens of thousands over value. It is common that the buyers will simply get cold feet and terminate. When this happens, your contract will automatically move to first position without any new competition.

These are just three of many strategies we can use to help get our buyers under contract on their next home. The key for success with our clients is listening to their unique situation and generating a strategy that works for them and their needs/goals. Contact us today, and we'll start planning your homebuying strategy, setting you up for success in Denver's competitive real estate market!
~ Article written by Team Leader & REALTOR®, Trevor Kohlhepp
---
---