BUYER'S RESOURCE »

---
When you are looking for a new home, you may wonder—should you look into buying a brand-new home, or would it be better to go with what we call a resale? At TK Homes, we would say that either answer could work, but we have some important advice. In fact, we say this all of the time—make an informed decision! In real estate, surprises are seldom good. We want our clients to be happy with their decisions, so they can truly enjoy the homes that they buy. This involves making sure that they have the proper resources to understand what they are purchasing.
Buying a new build can be very different than buying a home in a community that has already been established. For the purpose of this blog, we will mention some things to consider when buying a new build.
To begin with, it is important to understand that when you visit a new build community for the first time, you should bring your agent with you. Although in some of these communities presenting your agent's card is sufficient, other communities state that if your agent isn't with you the first time, you can't use your agent. Some people may wonder why they need an agent for this type of property. There are many reasons, but the main reason is to make sure that the necessary work gets done. The agent at the new build community represents the builder and has that builder's best interest in mind. Using their agent to buy as well is like using the same lawyer as the spouse you are divorcing. If the agent is double ending the deal, no one is representing you as the buyer.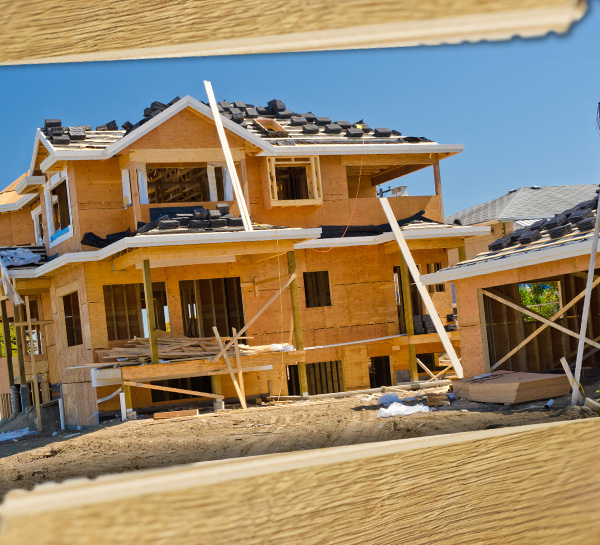 There are some other things to keep in mind. When you purchase a new build, usually the contract is a builder's contract, unlike a resale that uses the Colorado state approved contract. The builder's contract is designed to protect the builder. Read it carefully and ask questions if you don't understand the verbiage because these contracts are very difficult to get out of. With some of these contracts, your earnest money goes hard (becomes non-refundable) when you sign them. Your agent can set up an appointment with the builder's agent to go over the contract with you in detail.
Something to also keep in mind is builders often give incentives. These incentives vary, but they usually give a discount when you use one of their preferred lenders, and there can even be incentives if you are paying cash. It is important to ask these questions, and in general, ask if that is the best they can do on price. Don't just accept the number you are given. At TK Homes, we will be there to help with these types of questions.
Beyond asking about the price, it is important to see what is included in the sale. Will you need to do your own landscaping? Will the builder landscape part of the property, like the front and not the back? Which appliances are included? Some builders do not include appliances, while others include everything, even the washer and dryer. Most builders do not include window coverings, but there may be a package you can buy or negotiate into the price. It is also important to understand what the HOA provides. Will you need to be paying for lawn services and shoveling your own sidewalk when it snows? All of these things can impact how much you will need to spend after closing, and these things can add up.
If you have thought about making a new build an investment property, there are a few things to consider. Make sure you understand the difference between a short-term rental and a long-term rental. Ask what type of rentals the HOA allows and if they only allow a certain percentage. Research to understand the regulations of the HOA and the city where you are buying the property. Also, find out about the rental market where you are buying the property. Is it a good market for a rental?
If you need a home within a certain time frame, make sure that a home will be available in that time frame. If you are building a home and starting at the beginning of the process, it can take a year, and there is no hard deadline. Usually, the builder can't predict an actual closing date until approximately 30 days out.
Additionally, understanding the property taxes is of great importance when it comes to a new build! Most communities being built now are metro districts. In a metro district, taxes are usually higher because the builder passes the costs to pay for the infrastructures within the community onto the new owners. Usually, the builder will give you a percentage of the sale amount that they expect taxes to be, but in some cases, this is low. We recommend that you call the county to have them help you calculate what those taxes may actually look like. Remember, your annual property tax amount will directly affect your monthly mortgage; you want to be confident you know this figure.
At TK Homes, we understand the new build process and the questions that are important to ask. We can talk with you to help you determine if a new build is right for you. If it is, we will be right there with you as you go through the process. If you would prefer a resale, we've got you covered as well. Rest assured, when you work with a TK Homes agent, we have your best interests in mind and will make sure you are making educated decisions when buying your new home.

~ Written by TK Homes REALTOR®, Mary Smith