BUYER'S RESOURCE »

---
Let's face it, all of us could name at least 3 realtors off the top of our heads when asked. In talking to my sister-in-law this past week, she was able to easily list 5 agents that she knows. Wow, that can be a bit overwhelming to choose an agent to work with, and it is important to understand that not all realtors are created equally. When there are so many agents out there, how do you know who is the best one to pick? At TK Homes, we can help you to better understand what is important in a buyer's agent when you decide to make the big decision to purchase a home.
Below are some important skills that an excellent buyer's agent should possess: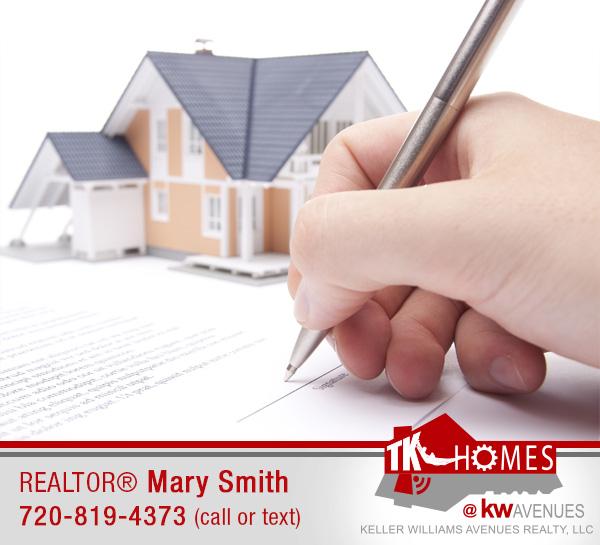 An outstanding agent should be a good educator. They should educate their client starting from their first buyer consultation. An excellent agent should explain the market to their clients and explain the pitfalls that may occur along the way. This way, buyers know ahead of time what could happen and so there are no surprises throughout the journey. They should continue to educate their buyers along the way regarding what price comparable houses in the area are going for to help buyers to settle on their offer price. A good agent should also help with what other things buyers can add to their offers to make them more competitive. The education should continue throughout the process-through the inspection, the appraisal, and all the steps through to the closing.
An exemplary agent should be able to recommend an excellent lender who will get buyers through to the closing table. A good lender is essential to getting you through the process smoothly without any unforeseen issues and to closing on time.
Your buyer's agent should be a great communicator. This can help you win the deal even if you don't have the highest offer. At TK Homes, we are in contact with the listing agent multiple times before we even submit your offer. We continue to be in contact with the listing agent throughout the process, and sometimes even after the transaction is closed, if needed. We put your best foot forward from the beginning, and we even highlight the positive things in a cover letter when we submit your offer so that things are clear to the listing agent before they look at your offer. Besides communicating well with the listing agent, your buyer's agent should also respond in a timely manner to you as a client.
A high-quality buyer's agent should also be a good negotiator and understand the process and what is meant by the information the listing agent provides. Your agent should be an excellent problem solver because problems will come up. They should also be able to get their point across while continuing to be professional even if there is a disagreement during the transaction.
It is essential that your buyer's agent puts you first. They should make time to show you homes, and they should be reachable even on a Saturday night. If they are unavailable for any reason, they should have a team member or back-up real estate agent that they trust to help you with what you need. Time is often very important in real estate transactions.
An excellent buyer's agent should also be good at technology when it comes to helping you find a home and also when writing contracts. They should have great attention to detail to make sure contacts are completed correctly, and it is also important to have attention to detail regarding what is in the listing. For example, if you are an FHA buyer, they need to check even before you go see the home to make sure the seller accepts FHA loans. Another example would be that they need to know what is included with the home and what items will be excluded. Deadlines are extremely important too. If your agent misses a deadline, you could potentially lose your earnest money resulting in thousands out of your pocket.
This may seem obvious, but experience is important as well. At TK Homes, our agents are experienced, and we have the added benefit that our team leader used to be the compliance officer for our entire office, which was roughly a hundred agents. This totaled approximately nine hundred transactions a year. On top of being the sole compliance officer, TK Homes has a division that helps support some of the top producing agents in the Denver area, giving them inside access to hundreds of transactions each year.
Hopefully this blog will help you feel more at ease when you are picking your buyer's agent. It is not always the best idea to work with a family member or friend; this is a business transaction, and it is one of the biggest purchases you will make in your lifetime. At TK Homes, our agents possess all of the qualities mentioned that make an excellent buyer's agent. We will get the job done as smoothly as possible. We are passionate about what we do and would love to represent you as your buyer's agent. Call us today and let's talk about your real estate goals!



~ Written by TK Homes REALTOR®, Mary Smith
---
---