BUYER'S RESOURCE »

---
When I have a new buyer, one of the first things we talk about is whether they have a lender. A lender is integral to being able to purchase the dream home that they want for multiple reasons. First, lenders have different loan programs that may be beneficial to you as a buyer. Second, we want you to be looking for a home in the price range that you can afford. If we don't have a lender to go over your financial situation with you, we could possibly be looking at homes above your price range, or we may actually find that you can afford more than you realized. Lastly, due to our market being so hot and homes going under contract so quickly, before seeing any homes, you want to make sure you are prequalified. Sellers are not likely going to take an offer seriously that does not include a pre-approved letter from a lender showing you can perform on that offer. You can see that by talking to a lender now you will not miss out on a home just because you don't have your financing in order.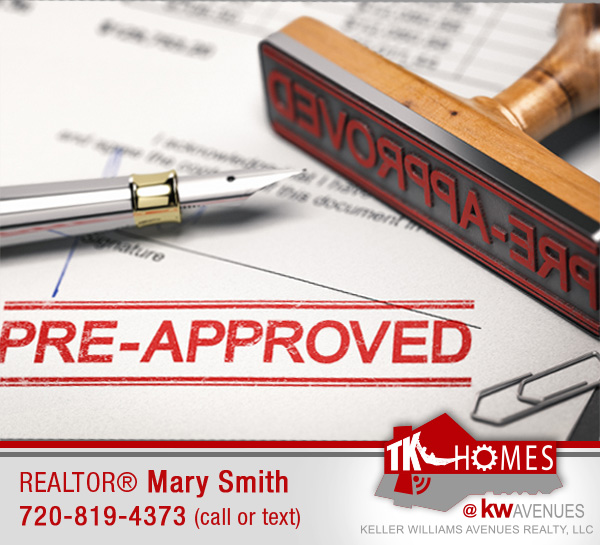 When I talk to my clients about picking a lender, I explain that it is totally up to them who they want to use. I really just have three stipulations that I encourage them to include when they are picking a lender, and they are all equally important. First, my clients must feel comfortable with the lender they pick, so they can honestly convey their financial situation to them. Next, the lender must be available. Most offers are written on the weekends, so it is important that your lender is available to provide a lender letter that is specific to the property you are making an offer on and that they are available to call the listing agent on your behalf. This can make the difference whether you are able to get your offer accepted or not. Finally, lenders also need to be good communicators. There are many deadlines in real estate, and lenders need to communicate their needs as well as answer questions during the transaction in a timely manner.
Something else to keep in mind when choosing a lender is that there are different types of lenders. There is a mortgage broker who is able to access several different loan programs from different loan providers. They do not always get their loans from the same company. Then, there are banks that offer specific programs. Each bank is unique and may offer specific programs that may be best for your specific situation. Lastly, there is a loan officer whose firm only works on mortgages. It is possible that some of these roles are overlapping. For example, a mortgage broker will likely only work on mortgages but also has access to multiple firms and loan programs.
At the end of the day, we know our buyers want the same thing we want as agents—a smooth transaction that gets to the closing table on time. Although there are multiple factors (your agent, the listing agent, the sellers, etc.), your lender can largely impact your transaction and closing. So, do yourself a favor, take some time to interview multiple lenders, find someone you feel comfortable with and who has the right skill set.
Not sure where to get started? At TK Homes, we have a list of lenders we have worked with and have history with that will get you to the closing table. Reach out to us, and we would be happy to provide you with lenders that we recommend and know have the experience and skill set to take care of you. This will take you one step closer to getting the home you love!

Want even more information on buying a home? Download our completely free First-time Homebuyer's Guide today for a complete step by step guide!

~ Written by TK Homes REALTOR®, Mary Smith
---
---