BUYER'S RESOURCE »

---
The Denver real estate market is complex and ever-changing, and that's never been clearer than in the past couple of weeks. In our most recent monthly Denver Market Update article, we shared how the current market conditions have changed these past few weeks. The biggest difference is that homes are now selling closer to list price with fewer offers and in some cases, just one. This is vastly different than the market we've seen during the first part of 2022, when homes were selling for $50,000 to even several 100's of thousands over list price and receiving upwards of ten plus offers each weekend. These new market conditions bring a new opportunity for buyers that we at TK Homes think is important for buyers to understand.

Understandably, in 2022, Denver homebuyers have felt beat up and like they have to give away the farm just to get a home. This has left many sitting on the sidelines or holding back making offers due to feelings of not being able to compete. Maybe this is because they do not want to have that feeling of overpaying for a home or because they simply can't offer the appraisal gap that most winning offers include. The new market conditions might give these buyers more opportunity than we've seen previously in 2022.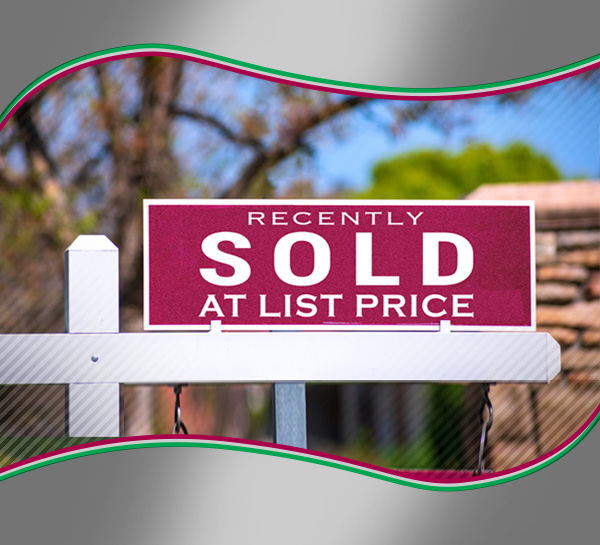 Home listing prices have caught up to what the market is saying they are worth, meaning that buyers are no longer knocking down the door and rushing to get their over list offers in. Instead, buyers are slowing down and taking more time to decide to make that offer, often resulting in just one or two offers per home. Due to fewer offers, the buyers that are deciding to submit offers are not having to go as high or even over list at all. This causes the home to sell at or near list price. The new market conditions are more favorable for buyers.

When an offer is at or close to list price, you do not have to add clauses such as appraisal gaps to your offer. Appraisal gaps can increase your Cash to Close figure, pushing some buyers completely out of the market. This fact alone equates to a more level playing field for Denver homebuyers. A buyer who just a couple of weeks ago didn't have or didn't want to use an extra $20,000 to 100's of thousands to buy a home over appraisal value was unlikely to secure a home in Denver's market. However, new market conditions give them just as much chance to get an offer accepted without an appraisal gap as the buyer willing to offer an appraisal gap on many homes due to them selling closer to list price.

Another common trend in 2022 is that some buyers were struggling with offering a limited inspection or a fully waived inspection. On top of guaranteeing a sales price regardless of appraised value, many accepted offers were waiving the inspections completely or at least limiting them to only major health and safety items. If you're the only offer a seller receives, this is another aspect of your offer you can adjust, often resulting in a more traditional inspection where the buyer has the right to object to anything they see fit to. This will also help buyers to get some expensive issues or big systems addressed prior to closing, reducing the financial stress of what needs to be taken care of after closing.

At the end of the day, if you have been wanting to buy a home in Denver but have been staying on the sidelines, now just might be the time get off the bench and jump in the game. You will most likely have a more relaxed buying experience and the opportunity to make a more traditional offer without crazy appraisal gaps, waived inspections, and giving away your right arm. If you've thought about buying and have been waiting for market conditions to be more equal for all parties, let's chat and see if that time is now. At TK Homes, we are ready to help you buy your next home!

~ Written by CEO/REALTOR® Trevor Kohlhepp