News & Events »

---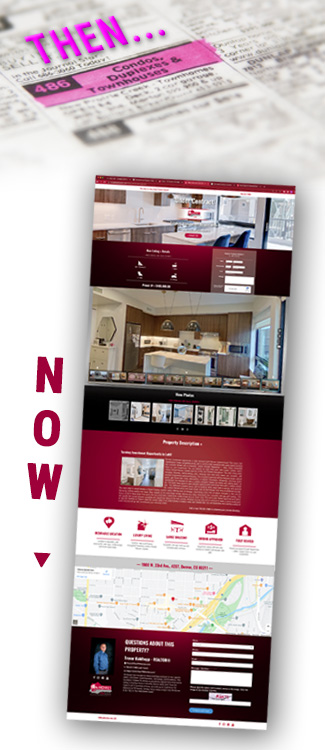 I had the privilege of interviewing two different agents that we have a close working relationship with that have been in the real estate business for over 30 years. Our topic of conversation was the difference between real estate years ago and now. Although there were some things that would be obvious differences between the time periods, I had no idea how some things used to be, and it was very entertaining to hear some of their stories.
As the stories began, I got the impression that real estate back then sounded a lot like the Wild West. I mentioned that, and my suspicions were confirmed! There were mentions of dicey loan practices and having to call the lawyer all the time. One client was reported to have brought pennies and change to closing. I can imagine that would have been a very long closing! There was said to be "MLSGate"' where agents were passing on the MLS books to buyers, which wasn't allowed. To catch agents in the act, the MLS would put different colored dots for different real estate agents and send undercover buyers to catch them in the act.
One of my interviewees said two things regarding how she did lead generation back then. She said she knew a lot of people, and she got by with just the toss of her hair. She said that real estate agents back then were like used-car salesmen. She mentioned that they had no idea what they were doing back then, and there were no tools to make it a service profession.
At that time, agents weren't trained. One of the agents I interviewed said she was given a big office with a phonebook and a phone. That was it. When it was time for her to write her first contact, she didn't know how, and her clients were sitting there waiting. As the story goes, one of the higher-ups in her company came in, acted like she was the secretary and wrote up the entire contract. This is an example of how at that time there were people who were committed to the profession and would make a point of helping others.
---
Below is a list of what happened then in real estate and how it compares to now…

Then
Now

»

Weekly printed phonebook sized MLS

»

Computerized MLS with autoemails to clients

»

Phone booths used to communicate

»

Cell phones, texting, emails and calls

»

Kept maps in trunks for different areas (coordinates for homes were in the MLS)

»

Apple or Google Maps on cell phone

»

2-3 page contracts with multi-colored carbon copies

»

Approximately 22 page contracts

»

All contracts had to be wet signed (in-person)

»

Contracts can be signed electronically

»

Security - go it alone - If we didn't hear from you at a certain time, someone would take action

»

Cell phones, agents working together at open houses

»

Take a Polaroid picture of a house and develop it

»

Professional photographer

»

Marketing - 1 black and white photo of the home, agents had to glue it into a template for the newspaper

»

Many photos in the MLS, Redfin, Zillow, Facebook, and many more websites

»

Go to the office to get keys, show home and then drive keys back to the office

»

​​​​​​​Key is in a lockbox at the home

»

​​​​​​​Interest rates were much higher, depending on

the specific time - anywhere from 9 -18%

»

​​​​​​​At 3.75% this week

»

​​​​​​​Many homes in foreclosure (depending on the year)

»

​​​​​​​Very few foreclosures, values are up and can just sell now

»

​​​​​​​List a bit high - expect to get 10% lower than asking price

»

​​​​​​​List at market value - expect to get over asking price

»

​​​​​​​Production - couldn't physically do as much, limitations of driving to get contracts signed and to get keys

» ​​​​​​​Technology has made more production convenient

»

​​​​​​​Inspections were not as big of a deal, sometimes buyers wouldn't even do one

»

​​​​​​​Almost every buyer does an inspection now, even if they don't object to anything
---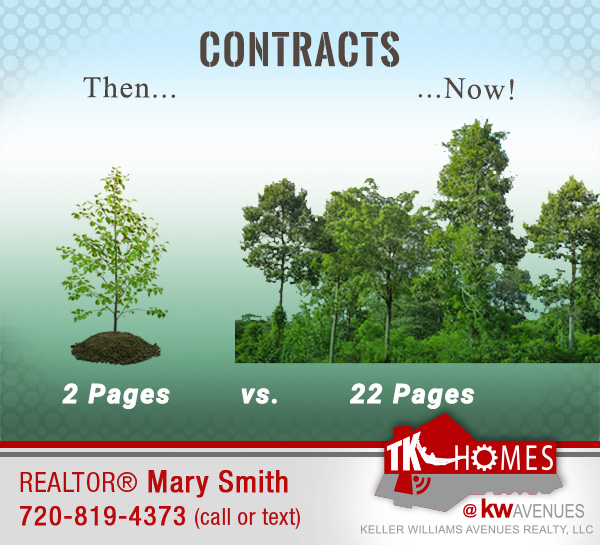 ​​​​​​​​​​​​​​
The biggest change over the years is that real estate has turned into a service and a profession. According to one of my sources, the reason for this change was that there were people early on who were committed to making real estate into a profession. As real estate agents, we are proud of how real estate has evolved into a service and a profession. We are grateful to all of the people who have helped to make it that way. At TK Homes, we are committed to serving our clients at the highest level. Contact us, so we can get to work helping you to buy, sell or invest in a home today!
~ Written by TK Homes REALTOR®, Mary Smith
»» Special thanks to Linda McDonald and Rick Harr for sharing their amazing real estate stories. We appreciate all that you have done to help make this business what it is today!