Market Updates »

---
With back to school officially in our rearview mirrors and Halloween and the upcoming holidays officially on everyone's mind, many might not even be thinking about what's going on in the Denver real estate market right now. However, there are more home sellers with homes on the market today than most recent months, and they aren't focused on the holidays at all. The truth is, with all the time in between showings, home sellers today have plenty of time to think about current market conditions. So, what is it that Denver home sellers are currently experiencing?
In short, home values in Denver have seen their second consecutive month of value depreciation, equaling an average loss of value at around 3% since this year's peak. Time of year is going to play a large role in this loss of value. In Denver, we do typically see a cool off in the market in August and September. However, this year we might see higher than average value loss due to a few factors. The biggest contributing factor is high interest rates, which have been hovering in the low 7's now for several weeks, causing many buyers to leave the market to see what the future holds for interest rates. Another big factor is the level of inventory, with 13% higher inventory levels today than we saw at the beginning of our slowdown in July. Inventory levels are increasing due to homes not going under contract quickly and sitting on the market while buyers decide how they want to proceed in today's real estate environment. There is no question that Denver homes are seeing a slight decline in value, but the big question is what can we expect as we head towards the end of 2023?

The Denver real estate market feels and looks very similar to this same time period in 2022, meaning higher interest rates, fewer buyers and higher inventory levels. If we use history as an indicator for what is to come, I suspect we haven't seen the end of the depreciation for this year. Last year, we saw inventory levels rise, and values fall from July through December. We didn't see any appreciation until January of 2023. This tells me that we're likely going to continue to see more price reductions, homes not selling and values coming down over the next few months. This trend will, however, create a unique opportunity for buyers who are willing to stay in the market and still purchase a home in 2023.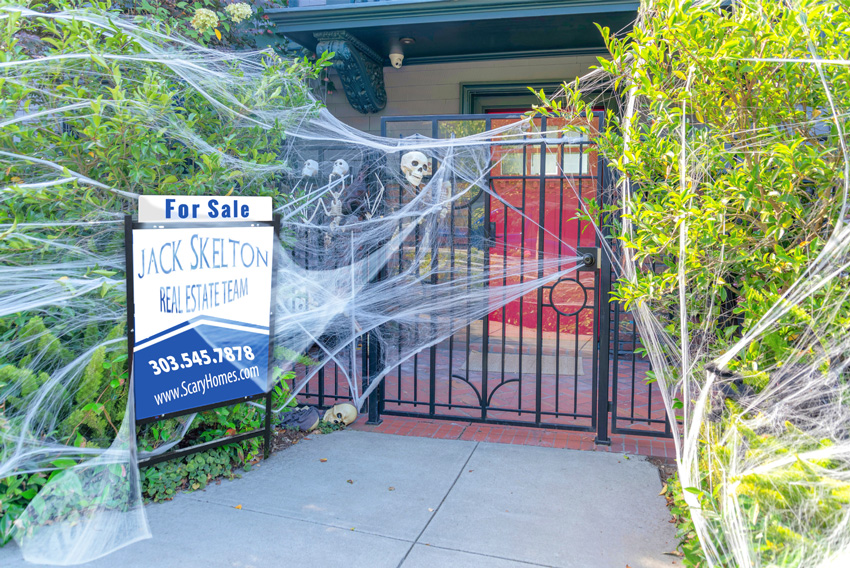 Most sellers today are not seeing multiple offers or seller focused contract terms, like waived inspections, appraisal gaps or guarantees to buy a property as-is, where-is. In fact, when you're the only potential buyer for a home, you're more likely to see terms such as seller concessions, additional items addressed in inspections prior to closing and a below list purchase price. If you're wanting to purchase a home in the next six months, history could be telling us that now is absolutely the best time to take action and turn this into a reality.

The summer housing rush is behind us in the Denver area. The stores are already pulling out the Halloween décor, and buying a home is on the back burner or completely put on the shelf for many homebuyers across Denver. Values have already come down from year highs, and the upcoming months are likely to provide more of the same. Homebuyers have an opportunity to buy a home for cheaper than previous months and have more options available to them. However, whether you're a homeowner needing to sell or a homebuyer wanting to take advantage of today's current real estate conditions, the TK Homes team is here to answer your questions and help make your real estate goals a reality.

~ Written by CEO/REALTOR® Trevor Kohlhepp