Market Updates »

---
Whether you can believe it or not, it's already November 2021. In fact, as I am writing this market update, I am also watching the snow fall outside. As we say our goodbyes to fall and welcome in winter, I feel we can also say our goodbyes to the crazy, whirlwind of a real estate market that was 2021.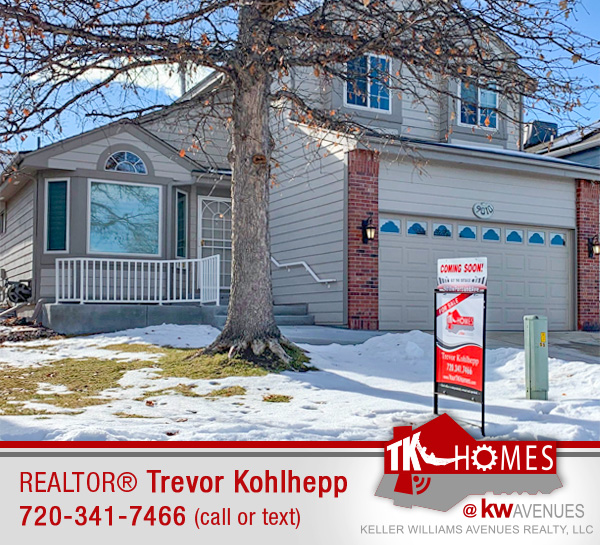 As mentioned in previous market update articles, the market has cooled, and the November Denver real estate market conditions are no different. It seems the market has settled into a normal seasonal slowdown, which is the first part of the 2021 real estate market that actually feels normal. We are seeing lower Inventory than previous months, which can cause a feeding frenzy in the right conditions. However, we've also seen a slowdown with buyer activity with many buyers sitting on the sidelines to get through the holidays and honestly just waiting to see what happens in the market in the first part of 2022. This doesn't mean that homes aren't selling, and buyers aren't taking action though.

The fact remains that if a home is priced correctly, it will sell and usually in the first weekend it is on the market. Buyers are still not afraid to offer over list price too; they just aren't going so far over that you're going to see $50,000 or more over list price like earlier in the year. The number of offers is also going to be much less, in many cases one to two offers is all a seller will have to choose from. These conditions make it much easier and less stressful for buyers and even allow them to take some time to see more homes and think their decisions through.

The fact that November feels like just about every other November in the Denver real estate market for the past several years is insightful. The way I interpret the current market conditions is that we just might be through the crazy market we saw earlier this year. The huge demand seems to be slowing, but not dying completely. This is a good place to be as it means we will continue to see strong appreciation in 2022 with more opportunities for buyers. This environment will not only benefit buyers in 2022 but also homeowners

With more opportunities to buy a home, homeowners will feel more comfortable putting their house on the market without fearing not being able to get a replacement home. This trend was a huge factor playing into the lack of inventory earlier this year. Many homeowners that would have normally listed their house and bought their next decided to stay put due to the fear of not actually being able to find a replacement home. Depending on how many homeowners actually fit into this category, we could see an influx of inventory for a short period of time in 2022, continuing to keep record breaking appreciation and major demand like we saw in 2021 at bay. Only time will tell what 2022 brings; however, right now my vote is that we will see a more normal year with some more opportunities for both buyers and homeowners to activate their real estate goals.

Make sure to subscribe and come back to TK Homes' blog the first Wednesday of each month to stay up to date on the current real estate market conditions in Denver. If you have any real estate questions, use the comments below or contact us anytime!

~ Article written by Team Leader & REALTOR®, Trevor Kohlhepp