Market Updates »

---
The past several Denver Market Updates we've shared have had a similar tone, fewer home sales with values dipping. With the first two months of 2023 behind us, I am excited to share a little different story with this month's update. The beginning of February started very similarly to the past few months; however, it quickly changed.
By the second week of February, the market started showing more and more life, and in some cases even felt a little bit more like last year's market. Many homes were going under contract the first weekend and receiving multiple offers, many even seeing over list prices. Offers being accepted were less likely to have seller concessions and even included terms such as appraisal gaps and limited inspections, which we haven't seen since our slowdown towards the second half of 2022. With our own recent listing, we experienced this new rush firsthand with 20+ showings scheduled within the first 72 hours of hitting the market, receiving a total of four offers and going under contract after the first weekend of being on the market. We were officially seeing more homes going under contract than we were seeing hit the market, causing even lower inventory levels across the Denver metro area. Now, I know what you're thinking; it sounds like Denver's market has once again shifted and is again a strong seller's market, but is it?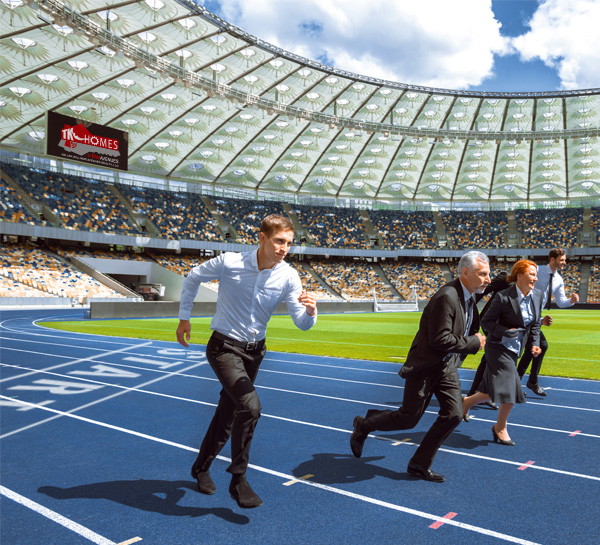 First, let's look at values. Today homes are worth less than they were at the peak of 2022. Even with homes selling over list, it's not enough to make up for the lost value we saw the second half of 2022. In fact, overvaluing a home right now is still very common and if a home is for sale at last year's value, it's still going to sit without going under contract. Most homes I am seeing sell above list are only selling for $5,000 to $20,000 above list. If a home is priced correctly, we're likely seeing that list price roughly $50,000 to $60,000 below its value at last year's peak. This shows that even with an over list offer, we're still seeing homes sell for less today than previously. However, if February's trend continues, it could be a sign that we've reached the bottom and will start to see positive appreciation moving forward, but that is a big if.
Towards the end of February, the market was shaken by the most recent Fed meeting and the continued interest rate hike discussions. The market responded negatively to these meetings, which resulted in mortgage rates increasing quickly with many borrowers seeing rates back in the high 6's and even 7's. These higher interest rates were a big factor contributing to the slowdown we saw in 2022. It is not unrealistic to believe that if the rates stay elevated or even go higher later in the spring and early summer due to economic conditions, buyers will once again pull back and sit on the sidelines. Ultimately, this could cause more downward pressure on values. Unfortunately, now it is too early to determine if rates will have the same effect on the market as they did previously or if buyers are accepting this is the new rate and are moving forward with homeownership.

With current market conditions, if you want to sell your home, deciding to do so now might be a wise choice because we do not know for certain what the future market conditions will be. As we saw with the uptick in homes selling in February, market conditions can change very quickly, causing those who wait to lose out on some of their home's equity.

If you're thinking about buying a home, it's important to understand that interest rates are constantly changing and at the current moment trending higher. These could cause home values to come down some but will cost you more each month, ultimately losing any savings from the lower purchase price. Regardless of your interest rate, at TK Homes, we're encouraging buyers to only buy if they feel confident they will be in this home a minimum of five years but more preferably ten years to allow there to be time to ride out the potential of a downward market.

At the end of the day, Denver's real estate market is seeing more demand from buyers, but like most market conditions today is very volatile. Now it is more important than ever to work with a real estate professional that understands the current market conditions to ensure that you're making an educated buying or selling decision. If you're ready to learn if now is the right time for you to take a move, or if you're situation requires you to sell or buy, work with a TK Homes agent and rest assured that you're getting the most up-to-date information on today's market conditions. At TK Homes, we're ready to provide you with real education to make a smart move.

~ Written by CEO/REALTOR® Trevor Kohlhepp