Market Updates »

---
With the first month of 2023 behind us, we're officially settling into the new year! Although temperatures have been struggling to warm up, we can't say the same for Denver's real estate market. The last few weeks we've started seeing more and more buyers come out of the woodwork, and homes that have been sitting are starting to show as pending. However, just like 30 degrees can feel like summer temperatures after days of never breaking out of the single digits, the market might not be as hot as it appears.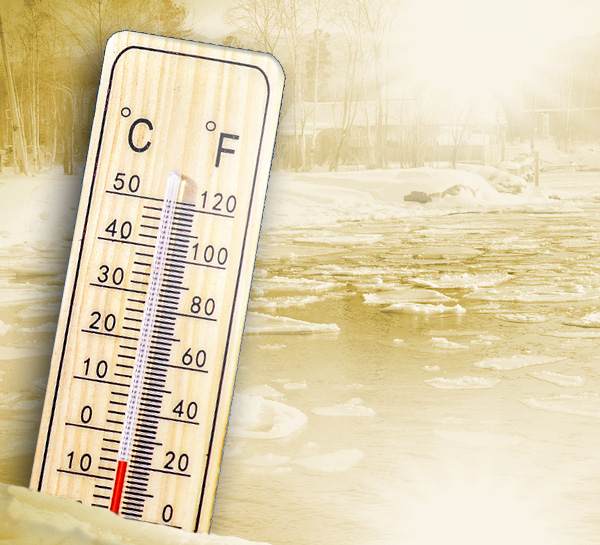 In any real estate office across Denver, there's a lot of chatter right now about how there's movement in the market. This might be because agents are getting a new buyer under contract, or a home they were selling has suddenly seen an uptick in showings. Often, why they feel the market is picking up isn't even due to their own business but what they heard happened on a colleague's best friend's home for sale. This creates excitement around the office, soon everyone is talking about how there's movement in the market, and things are heating back up! Although this statement might be true, it's important to understand what market we are comparing it to and what it really means for both buyers and sellers.
If you have been staying up to date with our monthly Denver Market Updates articles, then you know that the market was very soft the last few months of 2022. In fact, home values saw a decline of roughly 10% since their peak earlier in 2022. During these few months, homes were seeing very few showings, and most buyers had left the market. This major slowdown can be compared to our recent temps in the single digits.
Today we are starting to see buyers come out of the woodwork once again and start looking at homes. This is resulting in homes receiving more showings than those previously slow months. These showings are naturally resulting in offers, and thus, homes that were sitting are now going under contract. It is these actions that are causing a lot of buzz in real estate offices about how the market is picking up. However, just like 30 degrees feels warm after days of single digit temperatures, it's more of an illusion based on recent reality than facts. The fact is Denver is still experiencing a soft market.

It is important that sellers have a realistic expectation when selling their home. Unlike this time last year, if you put your home on the market, you're not going to be flooded with showing requests and multiple offers hours after having showings. Instead, you may see a small handful, 6-10 showings the first weekend, and potential buyers scheduling second or even third showings before receiving an offer. When you do receive an offer, which could be presented weeks after being on the market, it's often going to be below list price and with seller concessions requested. If your home isn't priced correctly, you might just be one of those homes sitting on the market not selling. It is important for a seller to understand that right now the average time it takes to go from having showings to accepting an offer is up to 43 days. Then, the closing will be 25-30 days after that. This makes the selling time frame much longer than previous years.

Buyers need to also have realistic expectations in today's Denver real estate market. Although you have more control and options for buying a home than a year ago, we are not in the same market we were in 2007/2008. Sellers are not usually in a position that they have to sell; this means if you try to come in with a lowball offer, it's likely going to be ignored. Be prepared to see more homes and be willing to walk away if you find a seller isn't willing to negotiate on their home because they are stuck in 2022 and not in 2023. Buyers are more likely to get an offer accepted with seller concession today than any other recent year; however, this does not mean you're guaranteed these concessions and the amount might not be as high as you think. Right now, if a buyer sees seller concessions, the average amount is between $5,000 and $10,000 and is only occasionally above that. Also, not every offer is getting accepted with concessions.
Just like Colorado is still in the middle of winter, Denver's real estate market is not out of it's cool down. Unlike Colorado's weather which is guaranteed to warm up with time, we will have to continue to monitor Denver's real estate market to see if it continues to warm up or if it takes a turn and heads into an ice age. Don't worry, you will not have to determine this on your own. Check back with us next month for our next monthly Denver Market Update and see where the market is headed.

~ Written by CEO/REALTOR® Trevor Kohlhepp