SELLER'S RESOURCE »

---
I had the exciting opportunity to interview, Karen Durbin, a stager who is also an interior designer. When making changes to your home, it is sometimes challenging to figure out what to do. Karen gave so much good information that I wanted to share, not only with people that may want to sell their homes but also people who may just want to upgrade their homes. Below you will find my interview questions and Karen's responses.
Mary: If a seller is going to paint their home before selling it, what colors would you recommend they paint their home?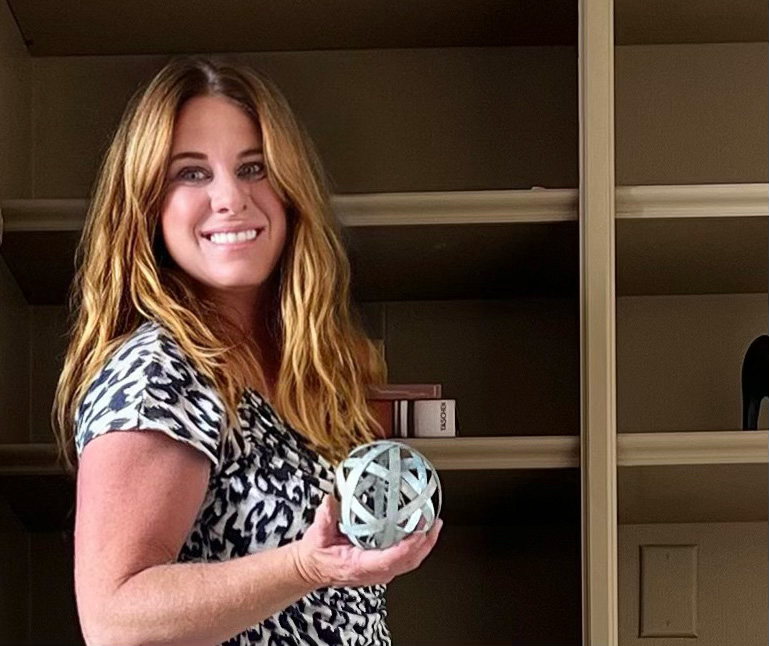 Karen: Right now, white is absolutely my favorite because it is clean and crisp, and it allows buyers to come in and do whatever they want because it is easy to cover. It's much easier to choose your paint color and cover white with your new choice than it is to cover any other color. If you have white trim, I would go for an off-white or very pale beige, so that the white trim still pops and looks really pretty. I can tell you this – gray is out. It is going to continue to be in for a very long time because it takes people so long to catch up. If someone has a home with gray in it, there is no need to repaint. It's still popular, it's still pretty, it's still neutral, but if you are going to paint your house, don't go gray at this point. Now we are really back to the creams and beige, but warm beige, not builder's beige. I would say more towards tan than beige. I would still say I prefer white.
If your trim is anything else besides white, you might want to paint it white because wood trim dates a house. It is just not what we are doing anymore; everything is white or black. Black is also a great trim color, especially with white walls. Black and white is exceeding popular right now, but it doesn't work in every home. You have to be careful with cream because it can be too yellow or too green, pink, purple or blue.
Sherman Williams has already announced their 2023 color of the year. It's called Redend Point and looks like a deep beige with red undertones. When Pantone announces their color of the year, that's a big deal. The Pantone color of the year feeds into clothing, fashion, architecture, design, decorating and car colors. The color of the year for 2023 is Digital Lavender.
Mary: If a seller is going to remodel their kitchen and/or bathrooms before selling, what are some things to keep in mind regarding style and updates?
Karen: It is all about bringing the outdoors in; it is natural fibers, natural fabrics and earth tone colors. Green has been popular for a few years now, and I think it is going to hold onto its popularity with the trend of bringing the outdoors in. Neon is definitely out and so is busy granite. The granite from 10, 15. 20 years ago is incredibly busy. It is not the granite per se; it is the fact that quartz is so popular, and it isn't as busy. Granite is still fine. Let's tone it down. I watch what is happening in New York and California. It's like fashion, and you can really think about home design like fashion. If it's happening in New York and California, in 6 months to a year, it will be happening here.
A white on white on white kitchen is still very popular, but now we are seeing people warm it up with something. Maybe it's white cabinetry and white countertops, but the island is a warmer wood tone. Hardwoods are a nice warm wood tone to mix in with that white on white on white. Brick is back big time. Let's add some faux brick everywhere we can. Brick is natural. Even hardware warms things up; brushed gold is exceedingly popular right now, and it absolutely helps to warm up the white on white. My caution with that though is that it is trendy, and I don't know how long it's going to be the thing. If you are getting a house ready to sell, definitely consider going with the brushed gold. If you are redoing your kitchen for yourself for forever, go with the brushed gold if you really like it, but understand five years from now you might not like it anymore.
Typically speaking you get your money back on kitchens and bathrooms. You don't get your money back on much else. However, if you put $50,000 into your kitchen, you will not necessarily get the $50,000 back that you put into it, but it will sell for $25,000 -$35,000 more, and it will sell faster.
That is where staging comes in. Staging is a much smaller investment than redoing a bathroom. There are limitations to what staging can do. I truly believe that in a home we know needs to be updated, what we are doing with staging is saying you can comfortably and happily live here while you take time to update the things you need to update.

Mary: What is the biggest mistake you have seen people make when they are preparing their home to put it on the market?
Karen: I would say ignoring the outside – curb appeal. I do curb appeal consults, and I do curb appeal projects.
Mary: What is the most important thing for sellers to keep in mind regarding staging when selling their home?
Karen: Most important is that it's worth the investment. You will sell up to 73% faster than the nearby comps, and that comes from the National Association of Realtors. That is their statistic. It will sell up to 20% more than comps. Owner occupied staging is a lot of editing things out, spreading things around, moving things around, opening things up and shifting furniture around.
Mary: What is the craziest thing you've seen that someone used to decorate their home before you stage it?
Karen: It was a flipper and real estate agent team. They worked together. The flipper did the work, and then the real estate agent would sell the property. In this situation, the real estate agent's wife comes in and stages the house. The flipper calls me to come in and look at the house, and the real estate agent's wife thinks she has done this beautiful job. She used clowns and decorated with clowns above the cupboards in the kitchen.
Mary: Someone painted their home and then really disliked the paint scheme. If they have no plans to move, and they don't want to repaint, what would you suggest?
Karen: You can bring in colors that tone it down or colors that complement it. You just redecorate the room to make the color make sense even if it is not your favorite color. When you consider that a nice pillow can cost anywhere between $25 and $50, by the time you buy a few nice pillows to make that paint color make sense, you could have just repainted. Another thought though is if we are talking about a dark color, it could take so much paint to re-cover it that you could just cover the paint in beadboard and paint it white. Now you have a very popular style choice. When the day comes that it is no longer popular, it is very easy to take down.
If you have any additional staging questions or need further assistance, you can find Karen's contact information on her website at https://wildflowershomestaging.com/. As always, if you know of anyone who would like to buy, sell or invest, our agents at TK Homes would be happy to help!
A special thank you to Karen Durbin with Wildflowers Home Staging who was kind enough to be interviewed.
~ Written by TK Homes REALTOR®, Mary Smith