SELLER'S RESOURCE »

---
The year 2021 can be considered "the year of fear" for multiple reasons. Of course, one of those reasons was COVID-19, but there was another very real fear specifically in the Denver metro area that has also carried on into the New Year. The fear that I am referring to is being afraid that if you sell your home, you will not be able to find a replacement home.
Here is a fact. If you had sold your home and upgraded to another home in 2021, you would have more equity in your new home today. It was reported that in 2021 there was 17% appreciation. To give further explanation, if your home was worth $550,000 this time in 2021, and your new home was worth $650,000, then your original home is likely worth roughly $643,500 today, and your replacement home is now worth $760,500. This is a difference of appreciation of $17,000. In hindsight, of course it would have been great if you felt comfortable enough to get in the game and take action in early 2021. I am here to tell you that it is not too late! You have a second chance and can work on fixing the situation. We are expecting heavy appreciation in at least the first two quarters of 2022. If you make a move now, you can enjoy this appreciation rather than pay for it by continuing to wait.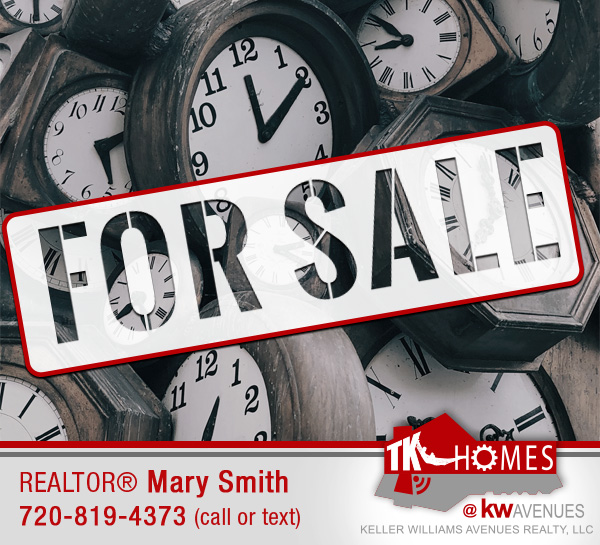 Another reason that now is a good time to sell your home and get the home you really want has to do with interest rates. The prediction is that interest rates, which are still at historic lows, will most certainly go up in 2022. Even a small interest rate increase can cost you a sizable amount of money each month. If you sell and buy now, you can benefit from locking in one of these historically low interest rates and a lower purchase price, making your new home even more affordable.
Contact us at TK Homes today to discuss your real estate goals. We will sit down and talk to you about your specific needs and help you determine the best path to take. Don't get left behind and miss out on the opportunity to gain some substantial appreciation due to the current market conditions. Take action now, get in the home of your dreams, enjoy a low interest rate, and heavy appreciation throughout 2022.

~ Written by TK Homes REALTOR®, Mary Smith and CEO/REALTOR®, Trevor Kohlhepp


---
---