SELLER'S RESOURCE »
---
When looking at Denver's real estate market, we are seeing more inventory. This is creating a buying environment that Denver homebuyers haven't had to deal with for the past few years. These extra options leave many homebuyers feeling overwhelmed and not sure how to navigate increased inventory levels. Below are a few tips we share with our buyers to ensure their buying journey is stress-free and that they are purchasing the perfect home.

1. Create a Game Plan Before Looking at Homes »
In previous markets, buyers often didn't have the luxury of time to think before going to see a home. If they waited sometimes even 24 hours, the home would already be under contract. Since homes are not selling as quickly and inventory levels are starting to rise, it's a smart idea to take some time to really think about your needs and wants before going out and seeing homes. Create a detailed list of must-haves and really think about where you want your home to be located. Once you have this list, move to tip number 2.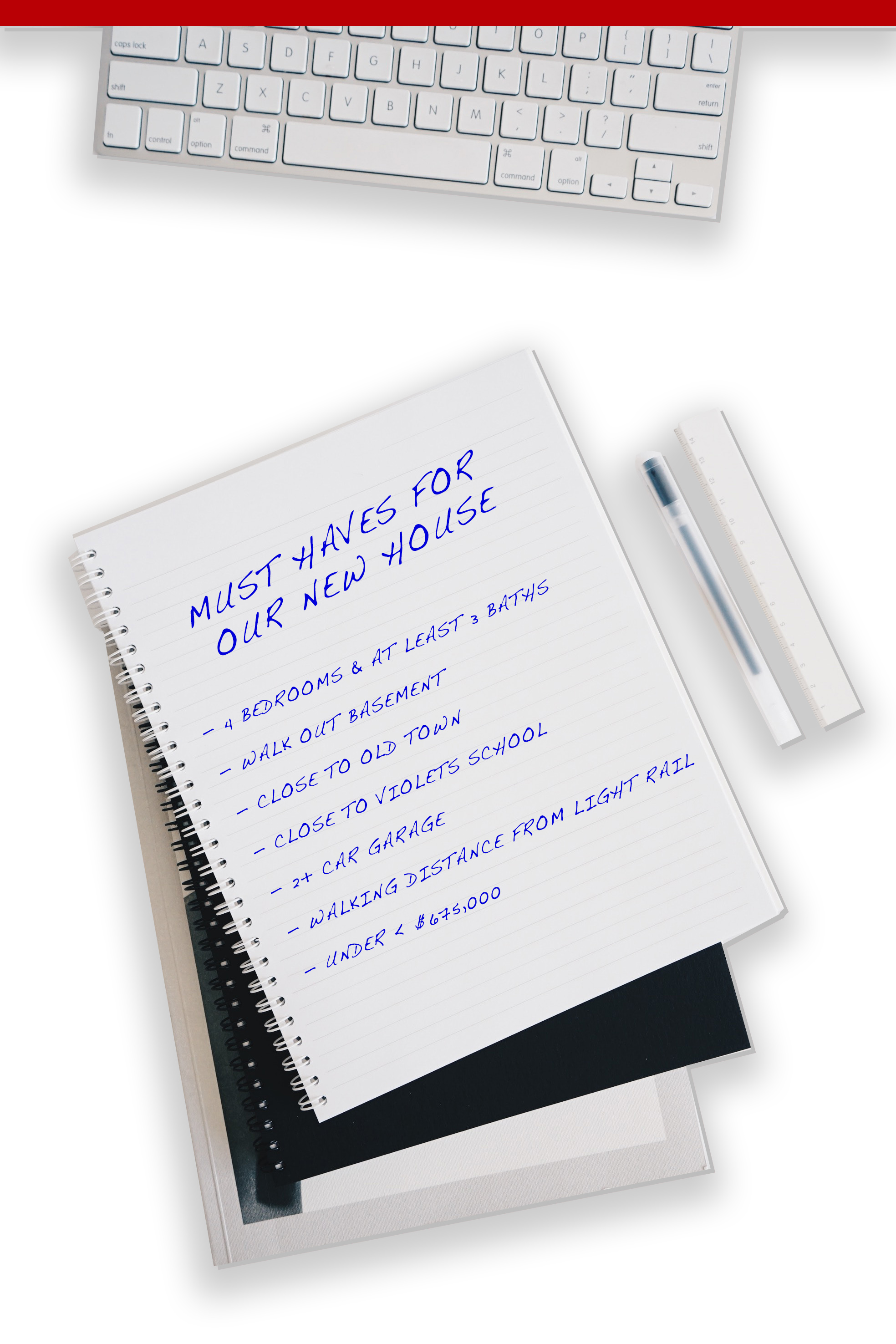 2. Be Picky »
When homes were selling quickly and inventory levels were at historic lows, many buyers had to settle or compromise on their purchase just to get into a home. Luckily for buyers, this trend is mostly behind us. With more options on the market, buyers can once again afford to be picky with their must-haves and wants. If a home doesn't check off all the boxes, there's little risk to pass on it and see what else comes on the market. Chances are, by waiting, you'll be able to get closer to your dream home and compromise less.
3. Don't Be Afraid to Ask for Inspection Items »
When a seller had multiple offers to choose from, all of which were extremely good offers, they were often able to get a buyer to agree to purchase the home as-is. When you're offer is the only offer on the home, you don't have to agree to buy the property as-is. Many sellers are once again having to address issues found during inspections. Sure, many times the seller may offer seller concessions in lieu of repairs; however, these concessions will directly reduce your cash to close figure and allow you to make the repairs after closing.
4. Buy a Home for the Long Haul »
With the Denver market slowing down, homes are not appreciating as quickly as they once were. This means that if you buy a home today, you may not see enough appreciation to sell for a profit after closing costs and cost of sale for several years. Historically, experts have stated you should plan on staying in your home 3-5 years before you can sell and make a profit. This timeline is likely to come into play once again. If you're buying a home, make sure you plan to be in this home for 3-5 years or be okay selling at a loss. This tip will be easier to achieve if you take tips 1 & 2 seriously.

Bonus Tip »
Many buyers are sitting out of the market right now due to higher interest rates, and we can certainly understand why. However, one thing we remind our Denver homebuyers is that inventory levels are still low, even though they are higher than they were in previous years. When you combine this with the fact that a lot of homebuyers are sitting on the sidelines due to the higher interest rates, we have the ingredients for a quick shift in the market. When interest rates start to come back down, we could see many buyers jump back into the market. With the lower inventory levels we are currently seeing, this could cause values to shoot up very quickly, reducing your buying power and greatly increase what you'd pay for a home when compared to today's market. However, if you buy today, and rates come down, you're still in a good position to refinance to take advantage of the lower interest rates. If the market shifts and values rise quickly, you'll likely see more appreciation in your home than the amount you had to spend each month due to the higher interest rate.

TK Homes prides itself in helping homebuyers across Denver purchase their dream home, regardless of market conditions. If you've thought about buying and want to learn if now is the right time, contact a TK Homes agent today, and let's talk about your goals! Don't wait until the bidding wars are back and values are increasing by thousands each month.
~ Written by CEO/REALTOR® Trevor Kohlhepp