SELLER'S RESOURCE »

---
It is quite common to go to a seller's home for a listing appointment and hear sellers say that before they sell, they want to remodel their bathrooms or update their kitchen. These projects are what we would call major rehab, and they can be very expensive and time consuming. At TK Homes, we pride ourselves in getting the most money for you from your sale, and we do not want you to spend money on a remodel before selling your home that you may not recoup.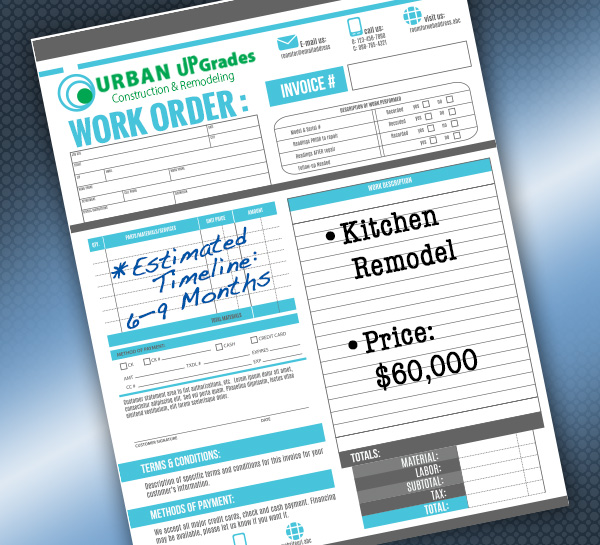 Let's talk more about this. One of the things to consider when thinking about taking on big projects in your home is how long you are going to stay in your home. If you want to remodel your bathroom, invest in landscaping, or upgrade your kitchen because you will be staying in your home for a few years and will have time to enjoy it, we say, "Go for it!" If you are only doing these types of upgrades to sell your home, we would tell you to skip them. These are projects where the money you spend may not be able to be fully regained in the sale of your home.
To better explain that sellers will not get the money they put into their remodel back even if they raise their sales price, I will use an example. Let's say our original plan was to list a home for $400,000 in as-is condition, and then a seller remodels their kitchen for $40,000. We can't guarantee we would get $440,000 for the home, but even if we would get $440,000, they would still lose money because there would still be commission taken out of the $440,000.
Another thing to consider when you are thinking about remodeling is the market. Currently, it is changing. We are starting to see the market slow compared to earlier months, meaning sellers aren't getting as many offers and aren't getting offers as much over asking price. The market is getting softer, and interest rates are rising. We know that it takes time to remodel, and there is currently limited labor and supplies; this increases the cost and time for these types of remodels. Instead, it may be a better idea to get your house on the market quickly without waiting to remodel in order to get the most value for your home based on current market conditions.
However, there are things you can do that may help you get more value for your home. Some examples of items that would be worthwhile to take on would be yard cleanup and touch up painting (in some cases you may need to repaint the entire wall or room). Getting new flooring, if 1 or 2 rooms are showing their age and new countertops, if they are damaged may also be helpful. These smaller projects can greatly improve how your home shows without breaking the bank and taking a ton of time to complete.
Be sure to talk to a TK Homes agent before you invest in any remodeling projects. We will make sure that you understand what is worth spending money on in order to increase your net proceeds when selling your home. Contact an agent today. We would be happy to help!

~ Written by TK Homes REALTOR®, Mary Smith