SELLER'S RESOURCE »

---
The first half of 2022 is nearly behind us, and up until recently, the Denver real estate market has been extremely predictable for sellers. A home goes up for sale, buyers flock to the home and can't get their offer submitted fast enough. This resulted in homes selling very quickly and usually very high over list price. After enjoying this trend for several months, the current real estate market might seem ice cold for Denver home sellers. However, I don't believe this should be the feeling sellers should have. In fact, inventory levels are still at all-time lows, and homes are selling, often the first weekend they are on the market. Right now, it is still very much a seller's market. Sellers just need to have real expectations when listing a home today vs a month or two ago.
The first thing sellers need to be aware of is showings. Earlier in the year it was not uncommon for showings to be in the double digits, maybe even breaking into 100+ showings the first weekend on the market. Now, we're seeing showings in some cases below 10 just as commonly as above the 20 showings mark.

The next thing sellers need to be aware of is the number of offers. Previously, homes would receive 10+ offers almost every time they hit the market, with the first offer usually coming in within a few hours of the first showings. Now, it's not uncommon for a home to only receive one or two offers.

Another thing sellers need to know is that inspections are looking more normal again. Prior to today's market, it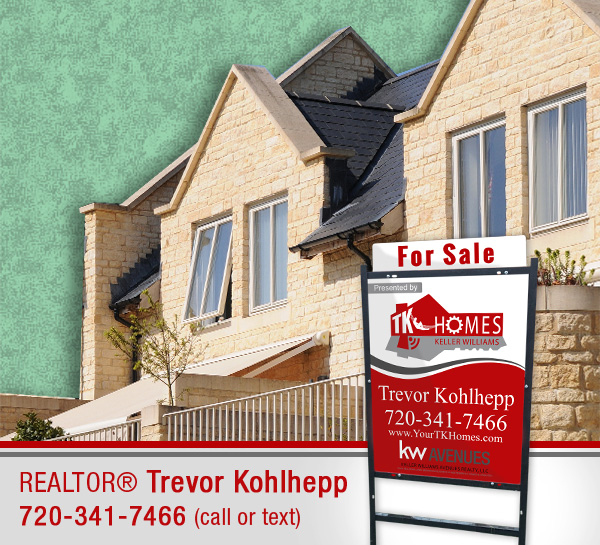 wasn't unusual for buyers to waive their right to object to the condition of the home; now it's very common for buyers to have full rights when it comes to asking for the seller to make repairs during the inspection period.

Similar to inspections, appraisals will now be mattering again to buyers. Before, most buyers were waiving their right to object to the appraisal and bringing any difference in appraised value and purchase price to the closing table. Now, buyers aren't having to or not willing to offer these Appraisal Gaps as frequently.

Lastly, the biggest expectation that sellers need to have for today's market is the final sales price. Before, it was safe to expect to see an offer $50,000 or even $100,000 over list price. However, the days of those crazy high over list offers seem to be behind us for the time being. In fact, now homes are selling much closer to list price, and if they do get bid over list, it's probably closer to $10,000 to $25,000 over. However, do keep in mind that starting prices for homes today are about $50,000 to $100,000 over were they would have been listed at the beginning of the year. So, this means sellers are still getting that $100,000 extra value, just not in the form of an over list offer.

With the above information, you can see that the market is still very hot, after all, homes are selling quickly and for higher values than we've seen in previous years. However, how we get to the closing table is looking a bit different, with fewer over list offers and more inspection items than before.

If you've thought about selling your home and feel you've missed the market, we believe that there is still plenty of time! However, the market conditions we're seeing now changed very quickly compared to the beginning of the year. Meaning, if you wait, it's possible there might be a different outcome when you sell your home.
~ Written by CEO/REALTOR® Trevor Kohlhepp