SELLER'S RESOURCE »

---
By now, most people have probably heard that the Denver real estate market has really slowed down in the past several months. What many may not know is that it is extremely important to have a real estate agent who knows how to sell your home in a slower market. When we were getting crazy offers well over list, the general public may have thought that all an agent did was put a sign in the yard and take a few photos to share online, and the house would sell itself. However, that was not the case then, and it is definitely not the case now.
When selling your home, there are so many reasons to have an agent who knows their job well. At TK Homes, we take the price we list your home for very seriously. We do extensive research before we come up with a listing price. We have a 2-step process when listing homes. First, we start by coming to tour your home, at which time we discuss the market with you, the selling process, any preparation needed before your home goes on the market and answer any questions you may have. While in the neighborhood, we also preview any homes currently for sale to make sure we understand the competition. After our first visit, we look at the recently sold homes in your neighborhood in the MLS. From all of our research, we develop a formal Comparative Market Analysis (CMA). We will make adjustments to the comps similar to what appraisers do. For example, we add or subtract value from the home based on how it compares to the number of bedrooms, bathrooms, square footage, finishes, etc., of comparable homes that have sold recently. Then, we sit down with you again to go over our CMA in detail.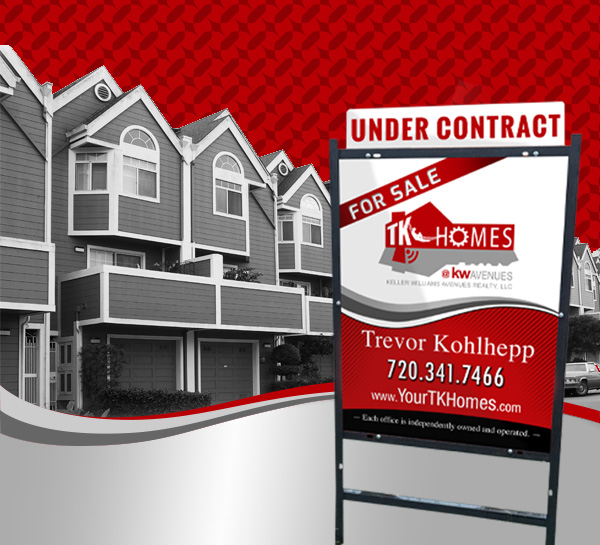 It has always been important to take the time to figure out the best price to list your home at; however, now that we have more inventory, it is even more important because buyers have more options when buying. We are starting to see homes sitting for longer periods of time, and we are seeing many price reductions when homes are not priced correctly. At TK Homes, we pride ourselves on pricing properties correctly. Because of this, we can get homes under contract quicker and ensure we can get top dollar for our sellers.
Beyond price, it important that you have an agent who knows the market well enough to be able to accurately tell you what preparations you need to make before putting your home on the market. This includes what you should spend money on to enhance the value of your home before listing your home. Another thing to consider is that now people aren't buying homes as-is, so now your agent needs to be a good negotiator when it comes to inspection items. We need to do what is necessary to sell the home, but we do not want to be giving away extra money in seller concessions or repairs/upgrades. At TK Homes, we will help you throughout the inspection period so that we can help you net the most money at the closing table.

We consistently do extra things that will set your home above the rest in any market, get it noticed and get your home sold. We have special single property websites for each home we sell. You will have your own custom URL on top of your for-sale sign in your yard (think of it as a digital flyer). It will direct buyers to your specific single property website which will only showcase your home's info. They will see pictures, a 3D tour, the highlights of your home and more. The best part is that potential buyers will not be seeing other people's homes for sale and get distracted as they do on most agent's websites.
We also use an in-house photographer, so we do not have to schedule our photoshoots way in advance. Because we have our own photographer, he can come back out if we decide we would like to change a shot. Another benefit of having our own photographer is that we get to handpick our photos instead of having them picked for us as some larger companies do. We also know exactly who will be taking photos of every home we sell, and our photographer has been trained by us, so he knows exactly which photos we would like. This takes all the randomness out of our real estate photography.
If the above wasn't enough, there are even more things we do that make us standout from other agents. We specialize in open houses and door knocking to specifically market your home. Additionally, we have built relationships with other industry experts, many who have been in the business for a long time. Due to our relationships with these other top producing agents, we have the resources to get through any issue that might arise, even if we haven't experienced it ourselves.
It is easy to see why TK Homes is a cut above the rest. If you want to make sure you're netting the most money for your home at the closing table in this new, slower market, contact us because we truly are the experts!

~ Written by CEO/REALTOR® Trevor Kohlhepp