SELLER'S RESOURCE »

---
If you've ever bought a home, you're probably aware of an appraisal. However, do you truly understand what an appraisal is? This article is going to take an in depth look at appraisals, the good, the bad, and the ugly.

First, before we can get too deep, we need to have a basic understanding of what an appraisal is. An appraisal is supposed to be the valuation of the specific property. There are multiple types of appraisals, including the cost approach, the income approach, and the most common, the comparable approach. For the purposes of this article, we are going to assume we're always talking about the comparable approach.

With the comparable approach, the appraiser will pick similar homes that have recently sold nearby the subject home and then make adjustments as needed to those comparable homes. The adjustments will either be subtractions or additions for finishes and features that are either better or worse than the subject home. For example, if the subject home has 3 bedrooms and the comparable home has 4, there would be a $6,000 subtraction from the comparable home. Likewise, if the subject property has 4 bedrooms and the comparable home only has 3, there would be an addition to the comparable home's sale price. The appraiser will usually look for 3-6 comparable homes and make all the needed adjustments. From these adjustments, you will be able to determine an average sales price, and the value is determined. That seems straight forward, right?
Unfortunately, however, the truth is it's far from it. In fact, I often tell clients that you could have 3 appraisals, from 3 different appraisers and have 3 different values on the same house. The reason for this is pretty simple; there is no set amount for each adjustment, and there's no limit of different homes an appraiser can pick for the comparable homes. Because of these variances, it is more likely to get three appraisals, from 3 appraisers with 3 different appraised values. This is important to understand when looking at an appraisal and can cause some confusion.
To take it a step further, the same appraiser could even get different values on the same home, depending on why the appraiser is being called out to the property. Let's look at 2 examples, appraisal for a refinance, and an appraisal for a purchase.

Refinance Appraisals
One common reason a homeowner might get an appraisal is due to a refinance. When refinancing, a lender will likely require an appraisal to determine the homes' value and then use that to determine the value to loan ratio. In this scenario, the lender has already used their desktop valuation program (similar to say a Zestimate from Zillow) to determine a rough idea of value. If the borrower's new loan is going to be close to a common loan to value ratio, say 80% then when they submit their request for the appraisal, they will indicate their estimated value at that required value for that 80% loan to value ratio. It is this price that the appraiser will attempt to achieve.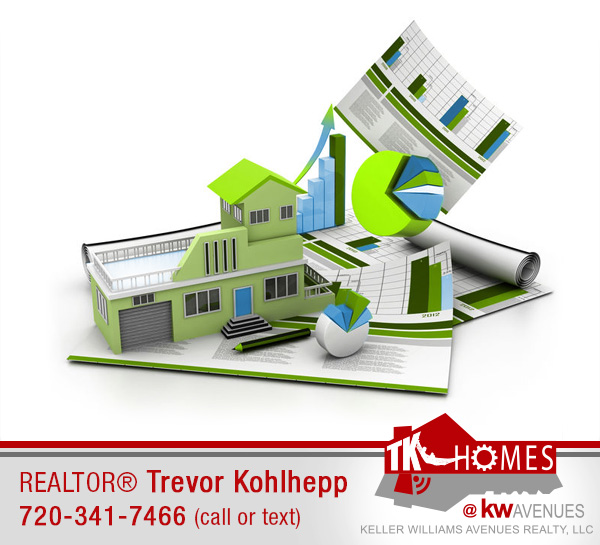 They will pick comps and make adjustments with this end goal in mind. The issue with this approach is that the lender likely has never seen the property being appraised, the valuation was strictly based on a computer or what it needed to be in order to make the loan work and nothing else. Since this is the value the appraiser is attempting to reach, they likely will regardless if that value is high or low. The problem is, this isn't necessarily what the market would be willing to pay for the home.

Purchase Contract Appraisals
The next most common reason for an appraisal is when you're purchasing a home, the lender will require an appraisal to determine value of the home to ensure their investment is secure by the property. In this scenario, the purchase contract, including the purchase price, is given to the appraiser. This is now the value the appraiser is trying to reach. The comps they choose and the adjustments they make will be solely picked to help reach that value, and often at different adjustment values than if it was a refinance appraisal. This is how you can end up with two different valuations from the same appraiser because there are two different values they are trying to reach from the beginning. As long as the comps and adjustments are in the acceptable range, the appraisal will be considered accurate.

In case you don't believe these 2 scenarios are true, here's a real-life example. A few years back, my wife and I decided to refinance our home to take advantage of historic low rates. In order to have the desired 80% loan to value ratio the home had to appraise for $265,000 (can you tell how many years ago this was, just based on the home's value?). The appraiser visited the property, and about a week later, the home appraised for $265,000, and we happily closed on our refinance loan. Exactly two months later, we decided that we wanted to sell the home and relocate back to our home town. After reviewing comps and studying the market, we listed the home for $275,000. It went under contract the first weekend and appraised for that transaction for $280,000. The home definitely did not appreciate $15,000 or over 5% in a 2-month period. The only difference was that the appraiser started the appraisal with 2 different value goals for each specific appraisal, and therefore made different choices for comparable homes and adjustments to help reach those valuations. It is this fact that we tell our sellers about. Although we'd like to know about recent appraisals, they don't put much weight to what we recommend listing a home for because chances are, they are either lower or higher than the real market value. So, how do you determine your home's true value?

Contact us or request a free home valuation; let us put together a comparative market analysis for your home. Once we connect, we will request to do a quick in-home visit or photos of the primary areas of your house to determine the current finishes and specifics about your home. From there, we will pick homes that are nearby that have recently sold, are currently for sale or under contract. Next, we make adjustments based on your specific home and what buyers will be willing to pay for the differences between your home and comps. Then we will set a real valuation on what your home could realistically sell for in the open market. This is truly the only way you can get a real valuation of your home or to determine what you home could realistically sell for in the current market conditions.

Have questions? Want to know what your home is worth? Contact TK Homes and request your free home valuation today!

~ Written by CEO/REALTOR® Trevor Kohlhepp
---
---