News & Events »

---
2021 started as a year of uncertainty with COVID-19 still weighing most of us down and then turned into one of, if not the craziest year for Denver's real estate market ever. However, even through this uncertainty and craziness, we had such a great year at TK Homes, and it's all due to YOU!

We would like to thank each and every seller, buyer, and agent we had the pleasure of working with this past year. It is because of you that we're able to continue to do what we love daily. We also want to thank everyone that has read, shared, and engaged with our blogs and social media posts. Without you, we wouldn't be able to continue to hit the ground running each and every day!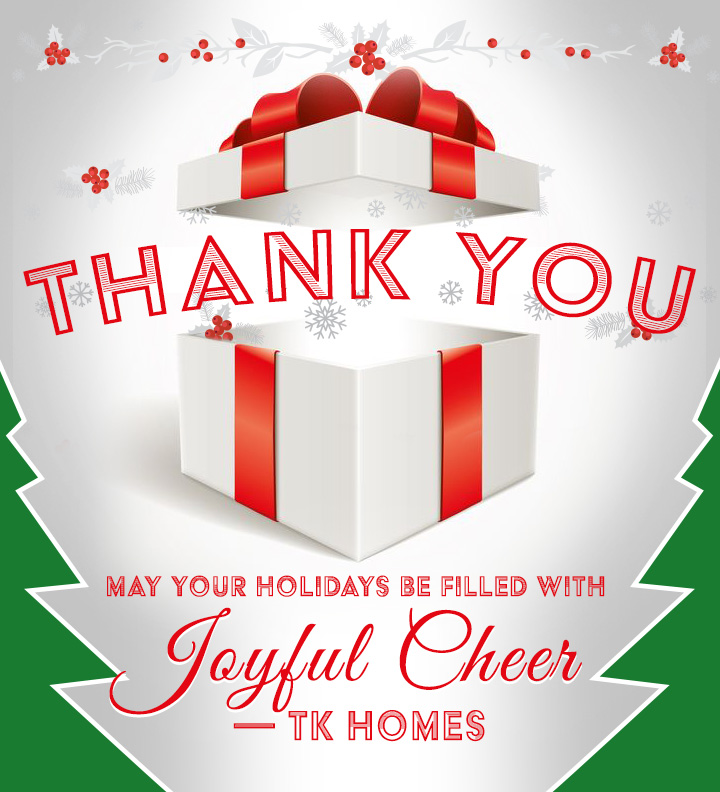 We will be taking next week off from our weekly Denver real estate blog and will be starting the New Year off with an in-depth overview of how we think the Denver real estate market will look in 2022. Be sure to come back the first Wednesday in January and check it out.

Until then, we hope that your family has a wonderful holiday and New Year. We will see you next year!!
~ Written by CEO/REALTOR® Trevor Kohlhepp